Where should you donate to have the most impact during giving season 2015?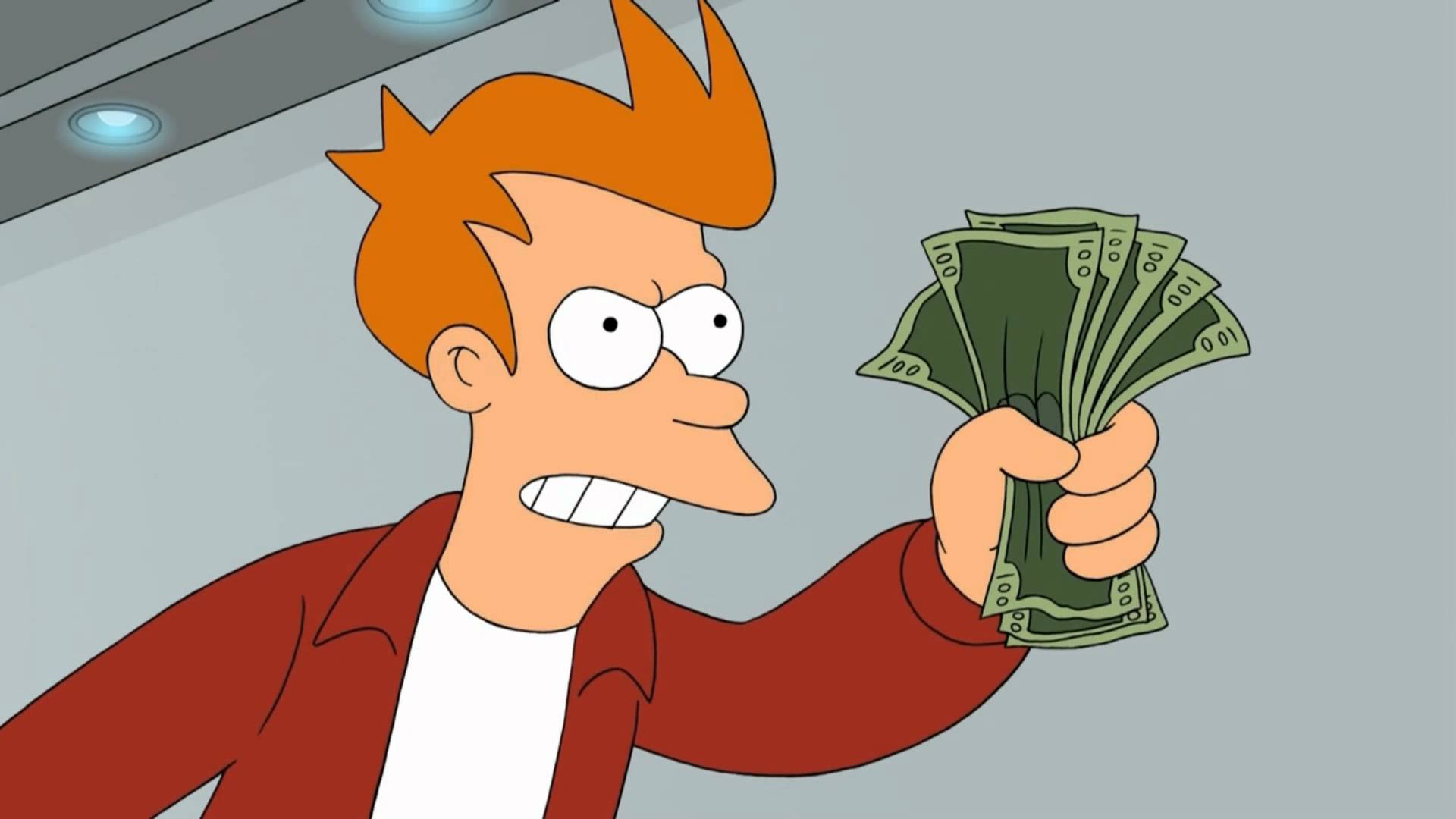 Many of our readers choose to give away substantial sums over the 'giving season' around Christmas and New Year. Where should they give so that their money has the biggest social impact?
This post is based on a combination of my existing knowledge, some judgement calls based on three years working in effective altruism, and brief consultation with the people involved in the groups below. It's not based on in-depth research, and the recommendations could easily change. Take this post as a starting point for your own analysis.
Note that we're looking for the charities that help others the most, treating everyone's welfare as equal. If you have a particular attachment to a specific cause, you'll need to factor that in separately.
This flowchart is a summary of the advice below. Read on for more details.
Straightforward advice for most donors
Our advice in one line is give to GiveWell's top recommended charity, Against Malaria Foundation.
GiveWell does a huge amount of research to find the charities that achieve the most social impact per dollar, and they're the best group doing this we know. Against Malaria Foundation is an extremely efficient, transparent, organisation. It implements a highly evidence-backed, cheap, intervention that makes a big difference – insecticide treated malaria nets – and has huge room for more funding. Every $5 you give means one extra malaria net is distributed on the ground, and every $3000 you donate is expected to save a life, and have many other benefits. It's really hard to beat their advice.
If you care more about improving quality of life and economic empowerment than saving lives, you could consider one of GiveWell's other three recommended charities instead. Read more detail on their recommendations this giving season.
Under what circumstances should you not follow GiveWell's recommendations?
Are you giving over 10% of your annual income? If so, then it may be worth using your time to do your own research, so you can find charities that better match your individual values and beliefs.1
You have in-depth knowledge of a cause, and think you can use that knowledge to find especially good opportunities not currently taken by GiveWell.
You don't think that global poverty is among the most pressing causes. This is often due to greater concern for the long-run future or animal welfare.
You disagree with GiveWell's methodology. This is usually because you think they put too much weight on having a high level of evidence, and not enough weight on the small chance of a big upside.
Read more about GiveWell's values and worldview to see if you agree. If you have more questions, GiveWell are also happy to talk to you.
If you're satisfied, give to AMF here.
If you don't want to follow GiveWell's recommendations, or you'd like to hear about other options, we discuss what to do instead in the remaining sections.
Advice for larger or highly engaged donors
Here's the approach we recommend:
Work out which causes you think are most pressing – look for those that are important, neglected and tractable, or in an area of personal expertise, and work through this flowchart;
Identify the best organisations within those causes;
Then fund those with the most pressing funding needs.
Below I've listed some of the causes people often are think are most pressing within our community, and within each listed the organisations that seem to have the most pressing funding gaps. The latter is just based on some quick conversations with the heads of the organisations, and may not be fully accurate. The list is not exhaustive, within these causes there's likely to be many other good opportunities we don't know about. If you have special knowledge of a new project, consider donating there instead.
Global poverty
Giving What We Can
Giving What We Can convinces people to pledge 10% of their income to the most effective charities. In practice members donate mostly to GiveWell recommended charities but also a range of other groups listed here. I think each $1 donated to Giving What We Can raises between $10 and $100 for GiveWell recommended charities, or equivalent. So I think it's much higher impact to give to Giving What We Can than directly to AMF, so long as Giving What We Can has a funding gap. The evidence for this is i) trials in which they test how long it takes them to get new members ii) their experience over the last 7 years, iii) modelling given plausible assumptions about member behaviour. See some of this work here. Read more about the case for Giving What We Can.. They've also played a major role in building the effective altruism movement in the past, including assisting with the founding of 80,000 Hours.
Learn more about this fundraising round – as of 22nd Dec, a gap of £160,000 remains.
Donate to Giving What We Can here.
GiveWell
GiveWell raises money to fund its research. I think their research work is among the most valuable anyone is conducting. Moreover, for each $1 they've spent on research, about $10 has been given to their top recommended charities due to them (and they also created the Open Philanthropy).
If you broadly share GiveWell's values and approach, then we expect it's more effective to give to GiveWell rather than directly to their top recommended charities.
One concern is that GiveWell doesn't have large room for more funding, due to their partnership with Good Ventures. However, Good Ventures only supplies a maximum of 25% of the funding for traditional GiveWell (whereas it supplies 50% of the funding for Open Phil), leaving plenty of room for small donors. They already have enough such supporters that they don't expect significant financial problems this year. Nonetheless, if GiveWell accumulates excessive reserves, the extra will be donated to its top recommended charities.
Read this update on GiveWell's current funding needs.
AidGrade
AidGrade, which conducts meta-analysis of poverty interventions, is trying to raise a small fund of $10,000 which will then allow it to legally accept more money from major donors. Specifically, the money will go towards this work:
"The hardest part of conducting a meta-analysis is gathering the data. We believe that machine learning can help solve this problem. We will use it to try to extract information from academic papers, including details of the study (e.g. where it was done, sample characteristics, whether it was a randomized controlled trial) as well as effect sizes, which are used in meta-analysis. We feel that with recent progress in machine learning, this is well worth the effort."
While I haven't vetted this project, I have been impressed with Dr Vivalt's work in the past and feel it would be unfortunate to see her research stalled for the lack of such a small sum.
Effective altruism movement growth & consolidation
Effective Altruism Outreach
Effective Altruism Outreach is the team behind Effective Altruism Global, Effective Altruism Ventures, effectivealtruism.org, marketing Doing Good Better and The Most Good You Can Do, among other projects. We are part of the Centre for Effective Altruism.

Our goal is to enable the EA community to maximize its positive impact. We do this by creating the infrastructure the EA community needs to be a robust, thriving social movement, while ensuring that we continue to develop the virtues we need to stay effective…

To be successful we will need to be strategic about how the community develops and also vigilant to ensure that effective altruism stays effective. The hope of the EAO team is that we can play a part in helping the EA community thrive. We plan to spend 2016 building the infrastructure we need to make sure that the tremendous amount that this community has accomplished so far is only the beginning."

I'm happy to chat to you on Skype if you're considering funding us. Feel free to use my calendar app to find a time to chat. You can also email me at [email protected]
EAO currently has a gap of £230,000 remaining to cover its 2016 operations, and no reserves for 2017, so their funding gap is particularly pressing..
Learn more about Effective Altruism Outreach and donate.
Animal suffering
Here's Claire Zabel of GiveWell explaining why she gives to animal-focussed charities, and how she chooses where to give:
It is very likely that I will split my donation budget between a charity that focuses on reducing the suffering of nonhuman animals on factory farms (Animal Charity Evaluators and/or one of its top charities)
…
Animal suffering in factory farming is intense; animals are kept in extremely crowded conditions, and left to endure them without relief from illnesses and injuries. There are strong reasons to suspect we drastically underestimate the moral disvalue of factory farming. For example, increasing our assessment of its moral importance might be inconvenient — it might mean we are complicit in a serious moral wrongdoing. And, there is historical precedent for minimizing the suffering of those that are different from us and members of our community, which could lead to widespread undervaluation of farm animal wellbeing. I want to contribute to efforts to face this problem effectively.
Learn about and donate to ACE's top charities here.
Risks from advanced artificial intelligence
Machine Intelligence Research Institute (MIRI)
If you're concerned about the risks from artificially intelligent machines, the Machine Intelligence Research Institute is building a team to do underlying research on these problems. I am not in a position to judge their technical work, but the word from people in the know is that they a) have a good 'talent pipeline' in place to train people to work on these problems, b) the research is decent and getting better.
Moreover, other organisations that hire AI risk researchers don't currently have a large funding gap, but MIRI does.
Learn more about their current fundraiser and future plans.
Raising for Effective Giving (REG)
"Raising for Effective Giving (REG) is a "meta-charity" that promotes donating part of one's earnings to highly effective charities. Pursuing a rational, quantitative and impact-oriented approach to helping others, REG targets industries such as poker, where people are likely to share the same mindset.

In its first year of operations, REG raised over $550,000 for cost-effective charities. Seed funding of $50,000 (enabling 2 full-time equivalents) got REG off the ground during this initial period, generating a charitable ROI of over 1,000%.
Total money moved: More than $825,000 moved to effective charities since REG's founding in 2014, with a return on investment of over 10 : 1."
REG is a particularly appealing meta-charity for someone who would consider giving to the Machine Intelligence Research Institute, because a significant fraction of the money they move goes there.
Learn more about how their fundraising efforts so far have gone here. That page includes instructions on how to donate.
Center for Applied Rationality (CFAR)
CFAR is aiming to build a community of effective, rational people focused on solving the world's most pressing problems.
Here is an update on their progress and finances at the end of this year, and recent public results from a one year longitudinal study of workshop participants.
I've put CFAR in this category because they're especially focused on building the existential risk community, and in particular finding and training AI safety researchers.
Peace and catastrophic risks
In light of the events in the world this year I have become more excited about attempts to lower the risk of catastrophic international conflicts, and I feel this cause deserves a mention as a 'wildcard' option.
Two organisations I have seen suggested in this area are:
I have not investigated these in any detail, but they seem widely respected and are tentatively supported by Open Philanthropy.
Here are Open Philanthropy's reviews of:
Details on how to donate to these organisations are in this post.
Criminal justice reform and other policy causes
The staff at Open Philanthropy have just made tentative suggestions for projects to fund in these other cause areas:
Criminal justice reform
Farm Animal Welfare
Other policy causes such as aid effectiveness.
As that post came out so recently, I haven't had time to incorporate these recommendations into this page properly, but you should read that blog post if you're interested in those areas.
Groups I don't believe currently have big funding gaps
Here's some options that could have been included in the list above, but don't currently have large funding gaps.
Animal Charity Evaluators (ACE)
ACE evaluates charities that exist to help animals. However, they recently completed a matching fundraiser and are in a reasonable financial position. It is nevertheless a reasonable option for a donor mostly focussed on helping animals though.
The existential risk research institutes
This category includes the Future of Humanity Institute, Future of Life Institute and Cambridge Centre for the Study of Existential Risk. These three groups work to reduce the risk of a disaster that could derail human civilization. However, they have recently gotten major grants or donations, and I don't believe funding is currently their main constraint – rather they need outstanding staff.
Charity Science
Charity Science is another group like Giving What We Can and Raising for Effective Giving – it raises money for effective charities using various outreach methods. However they recently closed their current funding gap.
Other GiveWell recommended charities
GiveWell also endorsed Deworm the World, Schistosomiasis Control Initiative and GiveDirectly this year, but believes it has met their most pressing funding needs for this year.
Where would I myself give today?
It would be negligent of me not to point out that while thousands of people do, I myself would not give to GiveWell's recommended charities directly.
I expect that fundraising organisations such as Giving What We Can or Raising for Effective Giving move more than $10 to other effective projects for each extra $1 that they receive. As a result I would rather see $1 go to them than, say, $5 to one of GiveWell's recommended charities.
How come GiveWell doesn't fund these organisations themselves? First, GiveWell only focuses on organisations directly working on global poverty. Second, these organisations are a bit too small for it to be worth GiveWell investigating. Third, there are conflict of interest problems e.g. GWWC produces similar research to GiveWell and often promotes GiveWell. Open Philanthropy is also not funding effective altruism organisations in the next couple of years due to capacity reasons, creating an attractive opportunity for smaller donors.
Keep in mind that I used to work at Giving What We Can, and continue to work in the broader organisation, the Centre for Effective Altruism so you should take my enthusiasm with a grain of salt. You can read the materials Giving What We Can have to support their claims to effectiveness and judge for yourself here and here.
In my own opinion, people are unreasonably reluctant to give to or recommend meta-charities such as these. This is both due to an excessive level of skepticism, or aversion to funding fundraising. This leaves them relatively neglected and a great opportunity for other donors. This is my overall judgement, in part based on closely working with these projects over several years, which I can't substantiate properly in this post.
Currently, I give back to my employer 80,000 Hours for more or less the same reasons – I think our research and outreach to encourage more effectively altruistic behaviours is offering leverage above and beyond the charities listed at the top. This is both by encouraging people to earn and give more, but also moving people into starting amazing new projects, doing valuable research, and quitting start-ups that won't benefit the world. More information about our work is here and fortnightly updates are posted here. The case for us is stronger if you agree with this post about the importance of talent gaps. Of course in this case, my potential bias is even more obvious. But rest assured I don't know anything that would stop me from also putting my money where I'm putting my time. However, 80,000 Hours' funding needs are currently being met by existing donors, so you can look elsewhere for now.
How much investigation should you do?
I think there is a group of our readers who put too much effort into deciding where to give once they've shortlisted several really good options. While you should do your due diligence, don't go overboard to the point you are paralysed by indecision. Here are five reasons:
You hit rapidly declining marginal returns as you investigate things more.
Asking lots of questions of project leaders eats into time they could be spending making their projects better.
If a project were a complete dud, it would have been criticised enough by others not to make it onto this list. (Though if you're supporting a completely new project this is more of a worry!).
The projects on this list will usually hold onto the money to spend it on something better later if they can't find a good use for it today, so their precise room for more funding right now isn't decisive.
If you give more to one project, someone else might shift from that project onto another one, because that project runs out of room for more funding. Based on my experience, the donors who are most likely to do this are actually very informed and reasonable, so you should feel good about this situation. This takes some of the pressure off of you to make perfect decisions.
We have a lengthier post on this general question set to be released soon.
Should you give now or invest to give later?
This depends significantly on your choice of cause. We have a page and simple flowchart to help you with that decision. Typically, funding seems to be constraining the growth of the organisations listed under Advice for larger or highly engaged donors, and they expect funding to be more readily available in future than it is today.
Finally, Merry Christmas from 80,000 Hours!
Notes and references
One way to think about how much it is worth you putting your time into a research effort is whether the donation is large relative to your future earning capacity, or your hourly salary.↩