Our list of high-impact careers
80,000 Hours aims to identify particularly high-impact career paths for our readers to consider. We do this by trying to identify the most pressing global problems and the key obstacles to progress within them.
Right now, this has led us to focus on career paths that reduce global catastrophic risks or otherwise improve the prospects of future generations.
This page lists some of the paths we currently take to be particularly promising. For more context and explanation of how we came up with these options, see our full article on high-impact careers.
The lists below are not comprehensive – there are many great options that are not included. To find the right career for you, work through our planning process, which includes a section on generating your own list of options.
The suggestions below will be most useful if you still have lots of flexibility in your career. If you've already acquired a lot of specialist skills or experience, then it may be better to focus on finding a way to apply these to the most pressing problems. See our article on advice for people with existing expertise.
Five key categories
Given our take on the world's most pressing problems and the most pressing bottlenecks to progress, we think the following five broad categories of career are likely to contain good options for most of our readers.
We think many of our readers can excel in roles in the four areas mentioned above, and we encourage you not to rule out these categories prematurely.
If you're able to take a job where you earn more than you need, and you think none of the categories above are a great fit for you, we'd encourage you to consider earning to give. It's also worth considering this option if you have an unusually good fit for a very high-earning career.
By donating to the most effective organisations in an area, just about anyone can have an impact on the world's most pressing problems.
You may be able to take this a step further and 'earn to give' by aiming to earn more than you would have done otherwise and to donate some of this surplus effectively.
Not everyone wants to make a dramatic career change, or is well-suited to the narrow range of jobs that have the most impact on the most pressing global problems. However, by donating, anyone can support these top priorities, 'convert' their labour into labour working on the most pressing issues, and have a much bigger impact.
This can allow you to pursue your preferred career, while still contributing to pressing areas that require a specialised skill set like biosecurity or global priorities research.
For those who are an especially good fit with a higher-earning career (compared to the other paths), earning to give can be their highest-impact option. For instance, people who were earning to give provided early funding for many organisations we now think are high-impact, and some of those organisations could not have existed without this funding (including us!).
We list some of the highest-earning jobs available in a separate article, and for those with quantitative skills, we especially highlight quantitative trading. However, you can earn to give in any job that pays you more than you need to live comfortably.
When earning to give, it's also important to pick a job with good personal fit, that doesn't cause significant harm, and that builds career capital, particularly if you might want to transition into other high-impact options later on.
Considering both income and career capital leads us to favour jobs in high-performing organisations where you can develop skills that are useful in one of the other four categories, such as management or operations. Tech startups with 20-100 employees are often a good place to consider. Management consulting is another option.
Read more about earning to give.
Our priority paths
Below are some more specific options that are among the most promising paths we know of. Many of them are difficult to enter — you may need to start by investing in your skills for several years, and there may be relatively few positions available. However, if you have potential to excel in any of these paths, we encourage you to seriously consider it, as it may be one of your highest-impact options.
Remember: it is difficult to predict your potential for a path, and your gut assessment is unlikely to be accurate. To get an accurate read, try small experiments, look objectively at your track record, and ask experts to assess your chances. Beware of underconfidence — if a path strikes you as daunting, don't rule it out for that reason alone.
To get a better sense of the opportunities within our priority paths, see our job board for a list of vacancies and our podcast for interviews with people who work in these areas.
[##Options that are good for building skills]
Other paths we're excited about
Below we list some more career options. Some are included in this list rather than above because while we think they could be top options for some of our readers, we think they'll typically be less impactful than our priority paths for people who can succeed in either. Others seem very promising but only have room for a few people. Others are likely to be written up as or included as part of priority paths, but we haven't yet written full profiles for them. Still others seem like they could be as promising as our priority paths, but because we haven't investigated them much, we're unsure.
Keep in mind that if you do pursue a career where less research has been done on how to have a large impact in it — especially if few of your colleagues will be focused on impact — you may have to think especially critically and creatively about how you can do an unusual amount of good in that career.
The options are listed in no particular order.
Though we think the above paths seem particularly exciting, it's very possible your best option is something not covered — such as researching risks from extreme climate change, pioneering mechanisms for providing global public goods, working on nuclear security, or something else. We encourage you to explore our roughly prioritized list of pressing global problems and use the steps above to come up with and explore additional options that could be the best fit for you.
Interested in one of these paths?
If you're considering pursuing one of the paths mentioned so far in this article, our team might be able to speak with you one-on-one. We can help you consider your options, make connections with others working in the same field, and possibly even help you find jobs or funding opportunities.
All our career reviews
Below are all the career reviews we have written so far. They are listed alphabetically within each group.
Some of these reviews are a little out of date and the scores within the reviews should be taken with a pinch of salt. There are many more reviews of other potentially high-impact options we'd like to write over the coming years.
Further reading
The productivity of different people within a field varies greatly, so personal fit is one of the most important factors in determining the expected impact of your career.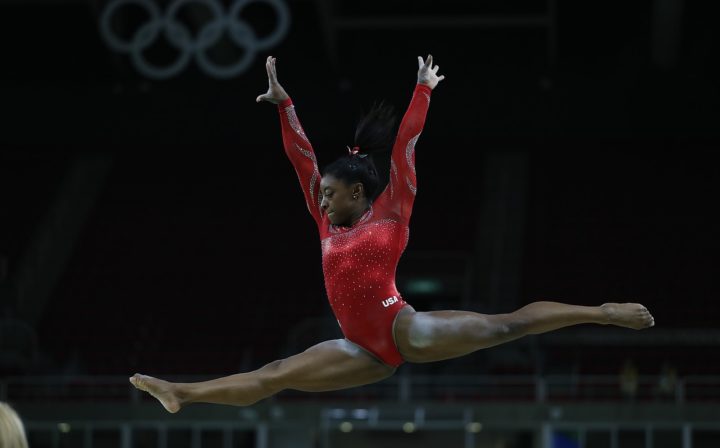 Enter your email and we'll mail you a book (for free).
Join our newsletter and we'll send you a free copy of The Precipice — a book by philosopher Toby Ord about how to tackle the greatest threats facing humanity.