How to make tough career decisions
Should I quit my job? Which of my offers should I take? Which long-term options should I explore?
These decisions will affect how you spend years of your time, so the stakes are high. But they're also an area where you shouldn't expect your intuition to be a reliable guide. This means it's worth taking a more systematic approach.
What might a good career decision process look like? A common approach is to make a pro and con list, but it's possible to do a lot better. Pro and con lists make it easy to put too much weight on an unimportant factor. More importantly, they don't encourage you to make use of the most powerful decision-making methods discovered in the literature.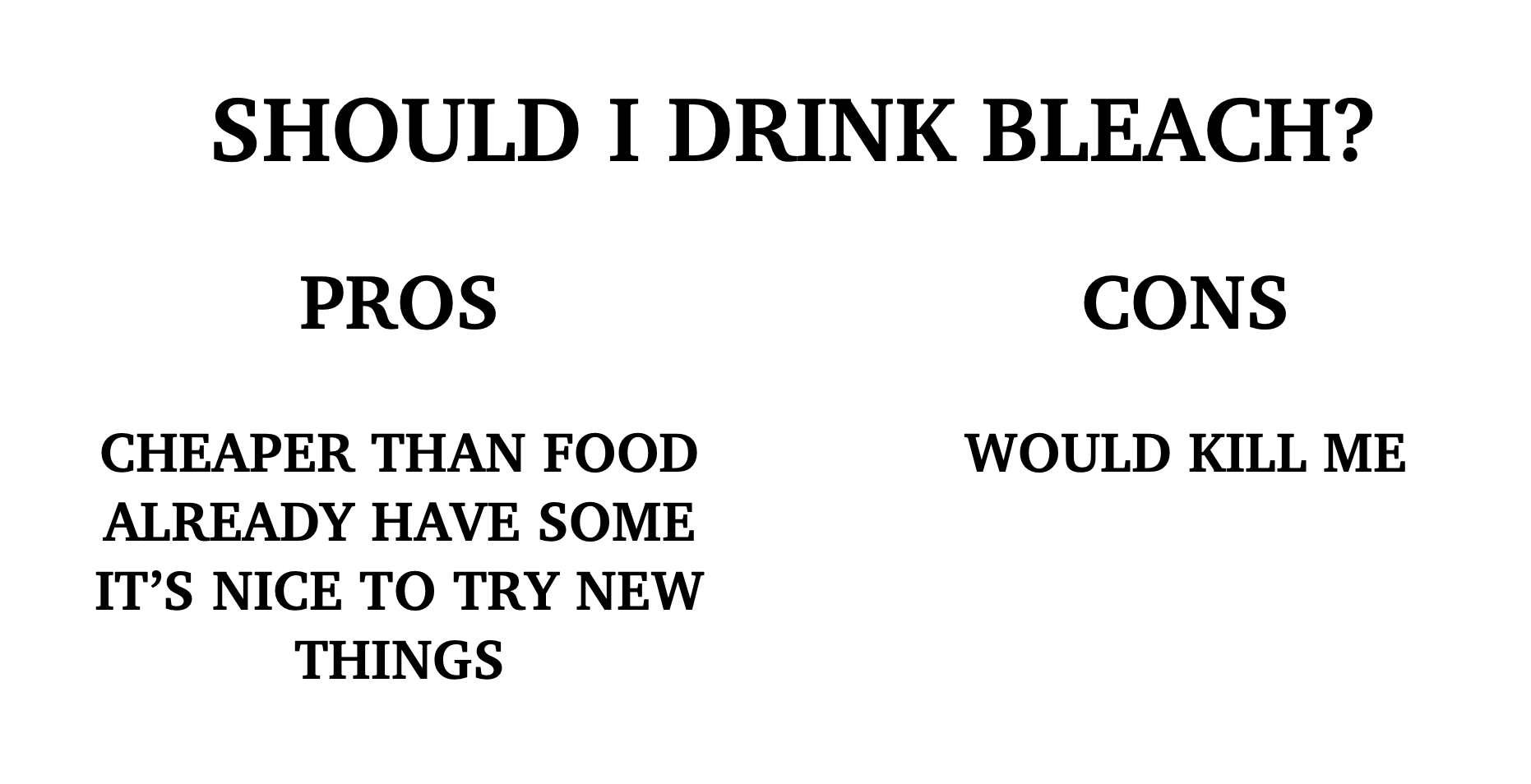 In this article, we present a step-by-step process for making your next career decision, drawing on our impression of the most useful discoveries in decision-making research1 and our experience advising hundreds of people one-on-one.
Career decisions usually involve a huge amount of uncertainty. If you sometimes feel stressed or anxious, don't worry – this is normal. We can't make your next decision easy, but if you work through this process, we think you'll be more likely to avoid common mistakes and take the best next step you can.
You can work through the article below, or use a simplified version in our tool.
Notes and references
Some of the sources we drew upon include the following, as well as those listed above:

Ariely, Dan. Predictably irrational. New York: HarperCollins, 2008.

Arkes, Hal R., and Catherine Blumer. "The psychology of sunk cost." Organizational behavior and human decision processes 35.1 (1985): 124-140.

Heath, Chip, and Dan Heath. Decisive: How to make better choices in life and work. Random House, 2013.

Hubbard, Douglas W. "How to measure anything." Finding the Value of "Intangibles" in Business (2007).

Keeney, Ralph L., and Ralph L. Keeney. Value-focused thinking: A path to creative decisionmaking. Harvard University Press, 2009.

Kahneman, Daniel. Thinking, fast and slow. Macmillan, 2011.

Larrick, Richard P. "Broaden the decision frame to make effective decisions." Handbook of principles of organizational behavior (2009): 461-480.

Tversky, Amos, and Daniel Kahneman. "Judgment under uncertainty: Heuristics and biases." Science 185.4157 (1974): 1124-1131.↩
If you assess your options in terms of what would happen in a plausible best case scenario, rather than just in terms of expected value, then value of information will already be somewhat captured. This is the 'upper confidence interval' algorithm discussed in our podcast with Brian Christian.↩