Talk to the 80,000 Hours team
Speak with us for free about using your career to help solve one of the world's most pressing problems.
We've spoken with over 4,000 people already.
On the call we can help you choose your focus, make connections, and find a fulfilling job to tackle important problems.
Abigail Hoskin
Abigail has a master's in neuroscience from Oxford University and a PhD in psychology and neuroscience from Princeton University. Her research focused on memory, multitasking, cognitive control, and mental health. She has also done research on human subjective wellbeing and changing people's attitudes towards moral psychology. She founded Princeton University Effective Altruism and particularly enjoys speaking with students.
Alex Lawsen
Alex studied physics at Oxford, after which he completed Teach First and taught physics and maths at King's Maths School. Alongside teaching he worked for SoGive as a senior analyst, and volunteered as a moderator for the forecasting platform Metaculus.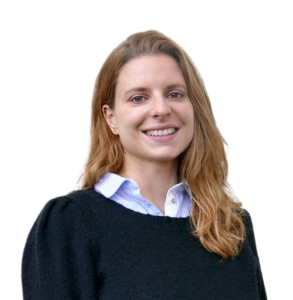 Anemone Franz
Anemone previously worked at Alvea, a biotech startup, as a clinical trial physician focusing on novel COVID-19 vaccine candidates and other medical countermeasures. During medical school, Anemone spent time at the Swiss Institute for Tropical and Public Health, managed a support program for patients with tuberculosis, and conducted research on human physiology in space. Her doctoral research focused on parasitic infections in street children and orphans in Tanzania.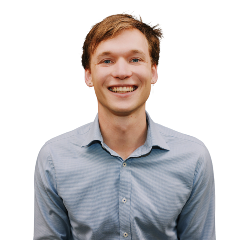 Huon Porteous
Huon studied maths and philosophy at the Australian National University, where he was a core organiser for the university EA club. He worked in management consulting at a boutique firm before joining 80,000 Hours, and wrote his Honours Thesis on moral uncertainty.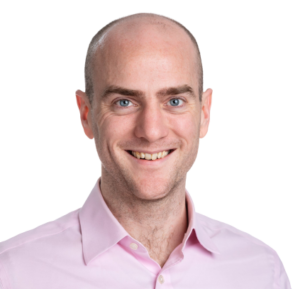 Matt Reardon
Matt came to 80,000 Hours after three years of litigating for a top global law firm. Before that, he led Harvard Law School's Effective Altruism student group. He continues to support EA groups at law schools and EA community building in the legal field more broadly, in part through his organisation of the Legal Topics in Effective Altruism virtual programme.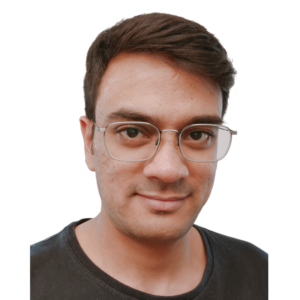 Sudhanshu Kasewa
Sudhanshu has been a consultant with giant multinationals, a corporate soft-skills trainer, a research engineer at a startup, and a PhD student in robotics. He's worked in a variety of contexts, including manufacturing, financial services, and healthcare, and has degrees in mathematics, management, and machine learning.
Some people we've helped
Of the hundreds of people we've advised, 95% would recommend us to a friend and 76% said they changed their career plans to something higher impact.
As a direct result of advising, I found a role as Assistant Director of the Center for Human-Compatible AI at UC Berkeley, where I will contribute to shaping provably beneficial AI.

Rosie Campbell
Technical Program Manager
OpenAI
The advising team is incredibly well-researched and connected in AI safety. Their advice is far more insightful, personalized, and impact-focused than most of what I got from Google, self-reflection, or the peers or mentors I would typically go to.

Ethan Perez
Natural Language Processing PhD student
New York University
A huge thank you for offering this service! University career counselors tend to focus on finding job listings, networking, and tweaking a resume — but the big issues I was able to explore with 80,000 Hours were far more important to me in thinking about my career over the next 30 years.

Jessica Almy
Policy Director
The Good Food Institute
I was introduced to some experts in the field and others who were interested in following a similar path. These introductions have played a big part in me obtaining an internship at MILA. 80,000 Hours also helped me to be awarded an EA grant for pursuing research related to AI safety.

Dr Zac Kenton
Research Scientist
DeepMind
I am very grateful to 80,000 Hours. The career advising was invaluable in providing the confidence and the direction that I needed to pursue a PhD in computer science. Since the advising session, Peter continues to introduce me via email to influential individuals in relevant fields.

Emma Rocheteau
PhD Student, Machine Learning
University of Cambridge
80,000 Hours advising showed me that I could pursue a career that was both ethically and personally rewarding. They showed me that my job horizons — and therefore opportunities to do good — were broader than I had thought, even with my heavy involvement in effective altruism.

Cullen O'Keefe
Associate Counsel for Policy & Governance
OpenAI