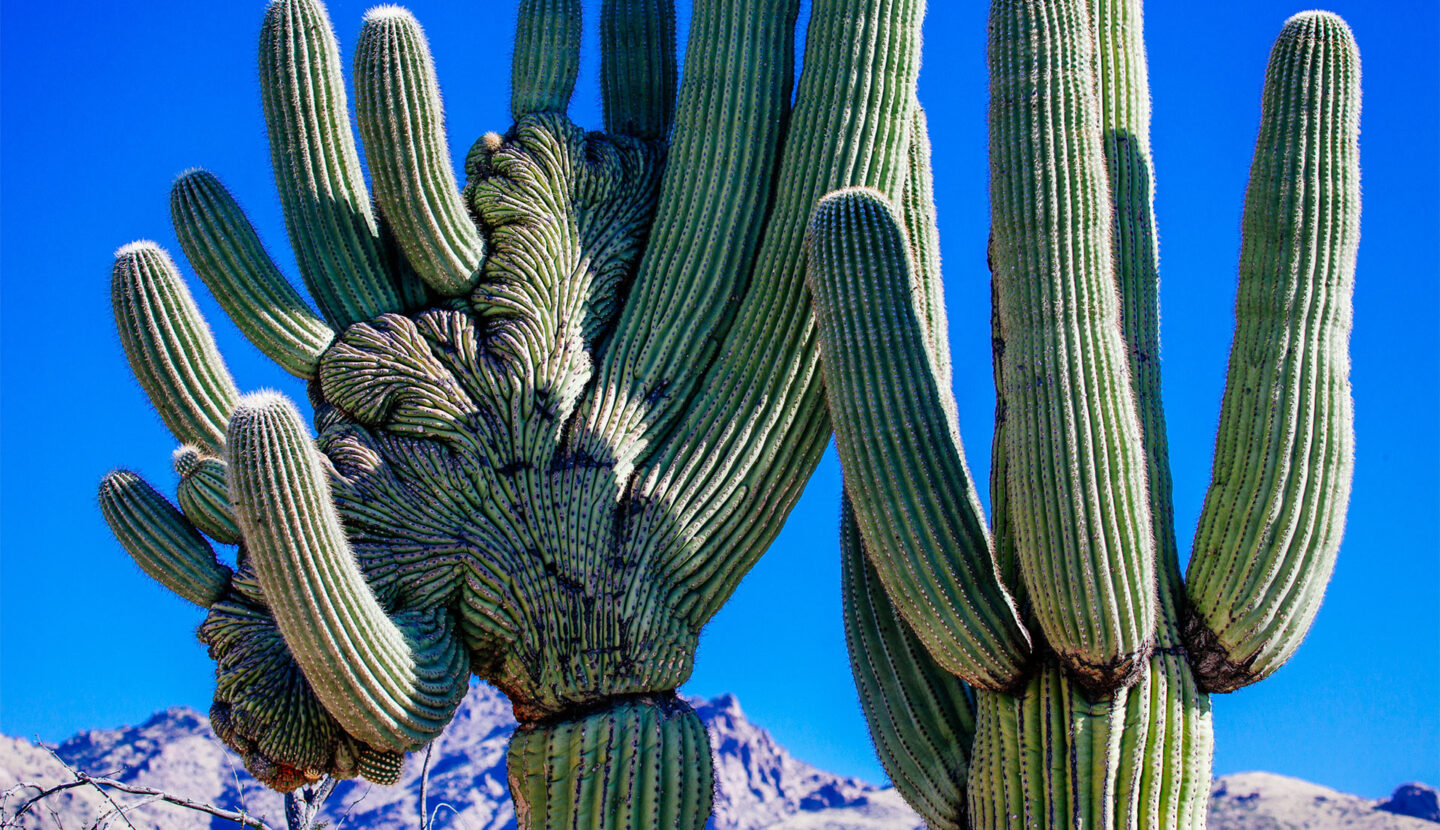 The larger and more complex a group is, all else being equal, the easier it will be for cheating to arise and go undetected and potentially undermine the system — unless you have other mechanisms there that can sort of protect, monitor, or respond.

Athena Aktipis
What's the opposite of cancer?
If you answered "cure," "antidote," or "antivenom" — you've obviously been reading the antonym section at www.merriam-webster.com/thesaurus/cancer.
But today's guest Athena Aktipis says that the opposite of cancer is us: it's having a functional multicellular body that's cooperating effectively in order to make that multicellular body function.
If, like us, you found her answer far more satisfying than the dictionary, maybe you could consider closing your dozens of merriam-webster.com tabs, and start listening to this podcast instead.
As Athena explains in her book The Cheating Cell, what we see with cancer is a breakdown in each of the foundations of cooperation that allowed multicellularity to arise:
Cells will proliferate when they shouldn't.
Cells won't die when they should.
Cells won't engage in the kind of division of labour that they should.
Cells won't do the jobs that they're supposed to do.
Cells will monopolise resources.
And cells will trash the environment.
When we think about animals in the wild, or even bacteria living inside our cells, we understand that they're facing evolutionary pressures to figure out how they can replicate more; how they can get more resources; and how they can avoid predators — like lions, or antibiotics.
We don't normally think of individual cells as acting as if they have their own interests like this. But cancer cells are actually facing similar kinds of evolutionary pressures within our bodies, with one major difference: they replicate much, much faster.
Incredibly, the opportunity for evolution by natural selection to operate just over the course of cancer progression is easily faster than all of the evolutionary time that we have had as humans since Homo sapiens came about.
Here's a quote from Athena:
So you have to go and kind of put yourself on a different spatial scale and time scale, and just shift your thinking to be like: the body is a world with all these different ecosystems in it, and the cells are existing on a time scale where, if we're going to map it onto anything like what we experience, a day is at least 10 years for them, right?

So it's a very, very different way of thinking. Then once you shift to that, you're like, "Oh, wow, there's so much that could be happening in terms of adaptation inside the body, how cells are actually evolving inside the body over the course of our lifetimes." That shift just opens up all this potential for using evolutionary approaches in adaptationist thinking to generate hypotheses that then you can test.
You can find compelling examples of cooperation and conflict all over the universe, so Rob and Athena don't stop with cancer. They also discuss:
Cheating within cells themselves
Cooperation in human societies as they exist today — and perhaps in the future, between civilisations spread across different planets or stars
Whether it's too out-there to think of humans as engaging in cancerous behaviour.
Why our anti-contagious-cancer mechanisms are so successful
Why elephants get deadly cancers less often than humans, despite having way more cells
When a cell should commit suicide
When the human body deliberately produces tumours
The strategy of deliberately not treating cancer aggressively
Superhuman cooperation
And much more
And at the end of the episode, they cover Athena's new book Everything is Fine! How to Thrive in the Apocalypse, including:
Staying happy while thinking about the apocalypse
Practical steps to prepare for the apocalypse
And whether a zombie apocalypse is already happening among Tasmanian devils
And if you'd rather see Rob and Athena's facial expressions as they laugh and laugh while discussing cancer and the apocalypse — you can watch the video of the full interview.
Get this episode by subscribing to our podcast on the world's most pressing problems and how to solve them: type '80,000 Hours' into your podcasting app. Or read the transcript below.
Producer: Keiran Harris
Audio mastering: Milo McGuire
Video editing: Ryan Kessler
Transcriptions: Katy Moore