4 reasons working at a foundation is better than you think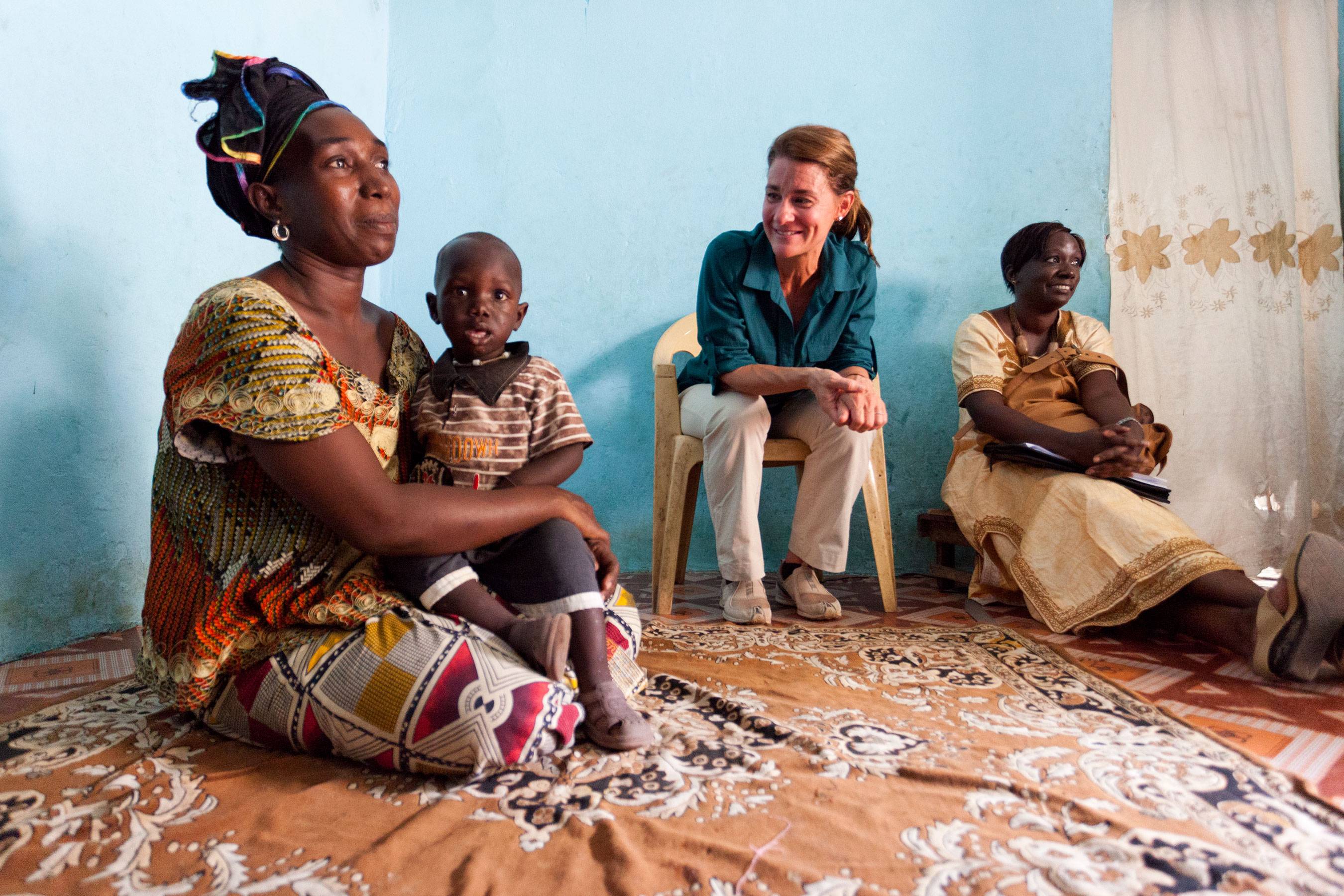 Melinda Gates visiting one of her foundation's projects.
If you're an all-rounder who wants to make a difference, consider working as a foundation grantmaker. Grantmaking can seem like an unglamorous profession – reviewing hundreds of applications for funding isn't the most exciting sounding role – but it has some major upsides if you want to make the world a better place.
Influence millions of dollars
Foundation program officers are in charge of deciding where foundations donate money. At major foundations they control around $10 million in grants every year. When the amount of money influenced is this large, even a small improvement to the allocation of grants can have a big impact. Our guess is that if you work within a good cause, there's a good chance you'll have more impact than in earning to give.
Influence the direction of non-profits
Foundation grantmakers can influence what non-profits do. For example, GiveWell's Open Philanthropy was started due to the influence of the foundation Good Ventures:
We did not have the idea for the Open Philanthropy (previously GiveWell Labs) until Good Ventures expressed a high degree of interest in our work. Having a major funder encourage us to think about how we would allocate large amounts of money caused us to think more deeply about the matter than we would have otherwise." Key questions about philanthropy, part 1: What is the role of a funder? – GiveWell Blog
Foundation grantmakers can also help non-profits run more effectively by connecting them to useful people in their network or spotting opportunities for improving their organisational structure, like the Sandler Foundation helping the Center on Budget and Policy Priorities build out their communications department.
Get a high-level understanding of a cause
Foundation grantmakers gain an unparalleled understanding of how the different actors in a cause area fit together. This puts them in a position to spot opportunities for creating new organisations in a cause area and to learn about promising causes that are currently poorly understood in the effective altruism community.
Make use of very generous donation matching programs
The Gates, Ford and MacArthur foundations offer 3:1 donation matching for employees, and other foundations offer 2:1 or 1:1 matching on donations. Combined with decent salaries (at the top ten foundations by asset size, program officers make around $120,000), this means that in addition to your direct impact, you can do a substantial amount of good through your personal donations.
It's also worth noting a major downside: getting into a foundation often requires a lot of experience in a single narrow cause or intervention, and usually only provides expertise in that cause area. So it's not great for keeping your options open.
Read our full profile on foundation grantmakers for more advantages of being a foundation grantmaker, the drawbacks, and what it takes to get a job.