In a nutshell: Information security will likely become very important as powerful technologies like bioengineering and machine learning advance, as we will need to protect sensitive parts of these technologies from misuse, theft, or tampering. We predict that security experts focused on reducing catastrophic risks will be in high demand over the next 10 years, but we aren't sure.
Sometimes recommended — under-researched
This career is potentially high-impact, but we haven't yet researched it enough to recommend it confidently.
Review status
Based on a shallow investigation

Why might information security be high impact?
Researchers at Open Philanthropy have argued that better information security is likely to become increasingly important in the coming years. As powerful technologies like bioengineering and machine learning advance, improved security will likely be needed to protect these technologies from misuse, theft, or tampering. Moreover, the authors have found few security experts already in the field who focus on reducing catastrophic risks, and predict there will be high demand for them over the next 10 years.
In one of our podcast episodes, Bruce Schneier also argued that applications of information security will become increasingly crucial, although he pushed back on the special importance of security for AI and biorisk in particular.
We would like to see more people investigating these issues and pursuing information security careers as a path to social impact. One option would be to try to work on security issues at a top AI lab, in which case the preparation might be similar to that for AI safety work in general, but with a special focus on security. Another option would be to pursue a security career in government or a large tech company, with the goal of eventually working on a project in a particularly pressing area. We've also heard it's possible for people who start as engineers to train in information security at large tech companies that have significant security needs.
Compensation is usually higher in the private sector. But if you want to work eventually on classified projects, it may be better to pursue a public sector career — this may better prepare you to earn a high level of security clearance.
There are certifications for information security, but it may be better to get started by investigating the details of the systems you want to protect, and/or participating in public 'capture the flag' cybersecurity competitions. At the undergraduate level, it seems particularly helpful for many careers in this area to study computer science and statistics.
Information security isn't listed as one of our priority paths because we haven't spent much time investigating how people working in the area can have a big positive impact. Still, we think there are likely to be exciting opportunities in the area, and if you're interested in pursuing this career path, or already have experience in information security, we'd be interested to talk to you.
Want one-on-one advice on pursuing this path?
If you think this path might be a great option for you, but you need help deciding or thinking about what to do next, our team might be able to help.
We can help you compare options, make connections, and possibly even help you find jobs or funding opportunities.
Learn more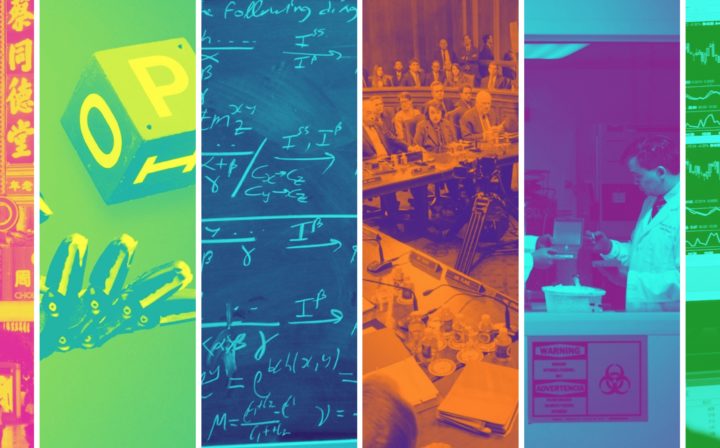 Want to consider more paths? See our list of the highest-impact career paths according to our research.
Plus, join our newsletter and we'll mail you a free book
Join our newsletter and we'll send you a free copy of The Precipice — a book by philosopher Toby Ord about how to tackle the greatest threats facing humanity.