Rob Wiblin on plastic straws, nicotine, doping, & whether changing the long term is really possible
Transcript not available.
Enjoyed the episode? Want to listen later? Subscribe here, or anywhere you get podcasts: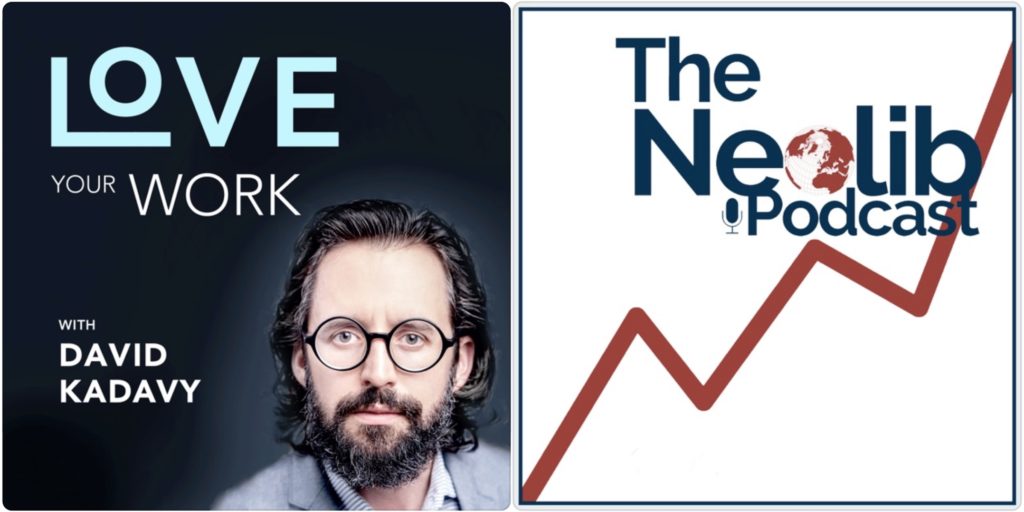 Today on our podcast feed, we're releasing some interviews I recently recorded for two other shows, Love Your Work and The Neoliberal Podcast. 
To listen, subscribe to the 80,000 Hours Podcast by searching for 80,000 Hours wherever you get your podcasts, or find us on Apple Podcasts, Google Podcasts, Spotify or SoundCloud.
If you've listened to absolutely everything on our podcast feed, you'll have heard four interviews with me already, but fortunately I think these two don't include too much repetition, and I've gotten a decent amount of positive feedback on both. 
First up, I speak with David Kadavy on Love Your Work. 
This is a particularly personal and relaxed interview. We talk about all sorts of things, including nicotine gum, plastic straw bans, whether recycling is important, how many lives a doctor saves, why interviews should go for at least 2 hours, how athletes doping could be good for the world, and many other fun topics. 
At some points we even actually discuss effective altruism and 80,000 Hours, but you can easily skip through those bits if they feel too familiar. 
The second interview is with Jeremiah Johnson on the Neoliberal Podcast. It starts at 2 hours and 15 minutes into this recording. 
Neoliberalism in the sense used by this show is not the free market fundamentalism you might associate with that term. Rather it's a centrist or even centre-left view that supports things like social liberalism, multilateral international institutions, trade, high rates of migration, racial justice, inclusive institutions, financial redistribution, prioritising the global poor, market urbanism, and environmental sustainability. 
This is the more demanding of the two conversations, as listeners to that show have already heard of effective altruism, and so we were able to have Jeremiah offer the best arguments he could against focusing on improving the long term future of the world. 
Jeremiah is more of a fan of donating to evidence-backed global health charities recommended by GiveWell, and does so himself. 
I appreciate him having done his homework and forcing me to do my best to explain how well my views can stand up to counterarguments. It was a challenge for me to paint the whole picture in the half an hour we spent on longtermism and I expect there's answers in there which will be fresh even for regular listeners. 
I hope you enjoy both conversations! Feel free to email me with any feedback.
The 80,000 Hours Podcast is produced by Keiran Harris.
About the show
The 80,000 Hours Podcast features unusually in-depth conversations about the world's most pressing problems and how you can use your career to solve them. We invite guests pursuing a wide range of career paths — from academics and activists to entrepreneurs and policymakers — to analyse the case for and against working on different issues and which approaches are best for solving them.
The 80,000 Hours Podcast is produced and edited by Keiran Harris. Get in touch with feedback or guest suggestions by emailing [email protected].
What should I listen to first?
We've carefully selected 10 episodes we think it could make sense to listen to first, on a separate podcast feed:
Check out 'Effective Altruism: An Introduction'
Subscribe here, or anywhere you get podcasts: