Longtermism: a call to protect future generations
When the 19th-century amateur scientist Eunice Newton Foote filled glass cylinders with different gases and exposed them to sunlight, she uncovered a curious fact. Carbon dioxide became hotter than regular air and took longer to cool down.1
Remarkably, Foote saw what this momentous discovery meant.
"An atmosphere of that gas would give our earth a high temperature," she wrote in 1857.2
Though Foote could hardly have been aware at the time, the potential for global warming due to carbon dioxide would have massive implications for the generations that came after her.
If we ran history over again from that moment, we might hope that this key discovery about carbon's role in the atmosphere would inform governments' and industries' choices in the coming century. They probably shouldn't have avoided carbon emissions altogether, but they could have prioritised the development of alternatives to fossil fuels much sooner in the 20th century, and we might have prevented much of the destructive climate change that present people are already beginning to live through — which will affect future generations as well.
We believe it would've been much better if previous generations had acted on Foote's discovery, especially by the 1970s, when climate models were beginning to reliably show the future course of warming global trends.3
If this seems right, it's because of a commonsense idea: to the extent that we are able to, we have strong reasons to consider the interests and promote the welfare of future generations.
That was true in the 1850s, it was true in the 1970s, and it's true now.
But despite the intuitive appeal of this moral idea, its implications have been underexplored. For instance, if we care about generations 100 years in the future, it's not clear why we should stop there.
And when we consider how many future generations there might be, and how much better the future could go if we make good decisions in the present, our descendants' chances to flourish take on great importance. In particular, we think this idea suggests that improving the prospects for all future generations is among the most morally important things we can do.
This article will lay out the argument for this view, which goes by the name longtermism.
We'll say where we think the argument is strongest and weakest, respond to common objections, and say a bit about what we think this all means for what we should do.
We'd like to give special thanks to Ben Todd, who wrote a previous version of this essay, and Fin Moorhouse, who gave insightful comments on an early draft.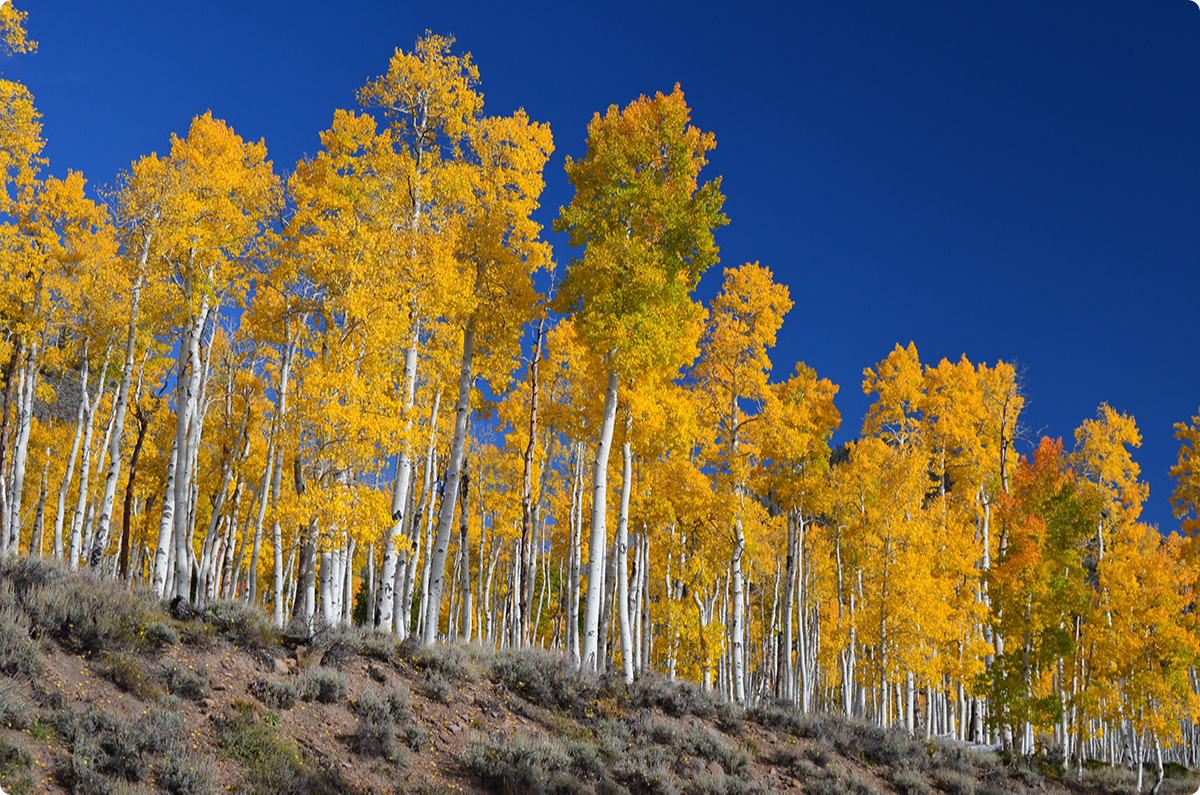 By J Zapell – Public Domain, CC0
The case for longtermism
While most recognize that future generations matter morally to some degree, there are two other key premises in the case for longtermism that we believe are true and underappreciated. All together, the premises are:
We should care about how the lives of future individuals go.
The number of future individuals whose lives matter could be vast.
We have an opportunity to affect how the long-run future goes — whether there may be many flourishing individuals in the future, many suffering individuals in the future, or perhaps no one at all.4
In the rest of this article, we'll explain and defend each of these premises. Because the stakes are so high, this argument suggests that improving the prospects for all future generations should be a top moral priority of our time. If we're able to make an exceptionally big impact, positively influencing many lives with enduring consequences, it's incumbent upon us to take this seriously.
This doesn't mean it's the only morally important thing — or that the interests of future generations matter to the total exclusion of the present generation. We disagree with both of those claims.
There's also a good chance this argument is flawed in some way, so much of this article discusses objections to longtermism. While we don't find them on the whole convincing, some of them do reduce our confidence in the argument in significant ways.
If we're able to make an exceptionally big impact, positively influencing many lives with enduring consequences, it's incumbent upon us to take this seriously.
However, we think it's clear that our society generally neglects the interests of future generations. Philosopher Toby Ord, an advisor to 80,000 Hours, has argued that at least by some measures, the world spends more money on ice cream each year than it does on reducing the risks to future generations.5
Since, as we believe, the argument for longtermism is generally compelling, we should do a lot more compared to the status quo to make sure the future goes well rather than badly.
It's also crucial to recognise that longtermism by itself doesn't say anything about how best to help the future in practice, and this is a nascent area of research. Longtermism is often confused with the idea that we should do more long-term planning. But we think the primary upshot is that it makes it more important to urgently address extinction risks in the present — such as catastrophic pandemics, an AI disaster, nuclear war, or extreme climate change. We discuss the possible implications in the final section.
But first, why do we think the three premises above are true?
1. We should care about how the lives of future individuals go
Should we actually care about people who don't exist yet?
The discussion of climate change in the introduction is meant to draw out the common intuition that we do have reason to care about future generations. But sometimes, especially when considering the implications of longtermism, people doubt that future generations matter at all.
Derek Parfit, an influential moral philosopher, offered a simple thought experiment to illustrate why it's plausible that future people matter:
Suppose that I leave some broken glass in the undergrowth of a wood. A hundred years later this glass wounds a child. My act harms this child. If I had safely buried the glass, this child would have walked through the wood unharmed.

Does it make a moral difference that the child whom I harm does not now exist?6
We agree it would be wrong to dispose of broken glass in a way that is likely to harm someone. It's still wrong if the harm is unlikely to occur until 5 or 10 years have passed — or in another century, to someone who isn't born yet. And if someone else happens to be walking along the same path, they too would have good reason to pick up the glass and protect any child who might get harmed at any point in the future.
But Parfit also saw that thinking about these issues raised surprisingly tricky philosophical questions, some of which have yet to be answered satisfactorily. One central issue is called the 'non-identity problem', which we'll discuss in the objections section below. However, these issues can get complex and technical, and not everyone will be interested in reading through the details.
Despite these puzzles, there are many cases similar to Parfit's example of the broken glass in the woods in which it's clearly right to care about the lives of future people. For instance, parents-to-be rightly make plans based around the interests of their future children even prior to conception. Governments are correct to plan for the coming generations not yet born. And if it is reasonably within our power to prevent a totalitarian regime from arising 100 years from now,7 or to avoid using up resources our descendants may depend on, then we ought to do so.
While longtermism may seem to some like abstract, obscure philosophy, it in fact would be much more bizarre and contrary to common sense to believe we shouldn't care about people who don't yet exist.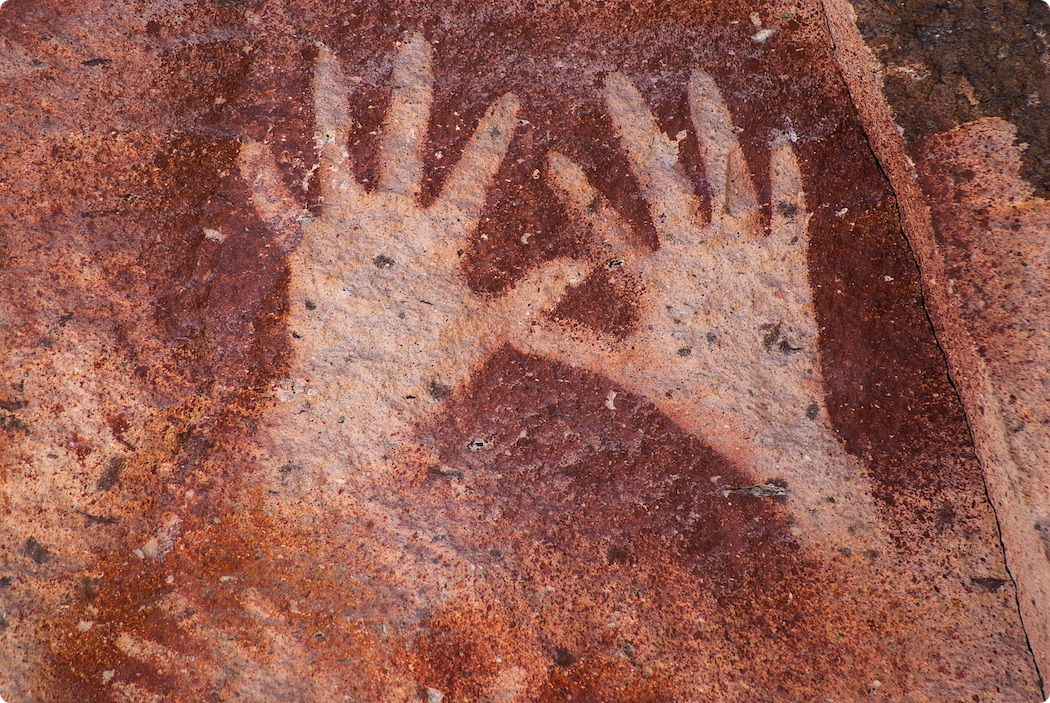 2. The number of future individuals whose lives matter could be vast.
Humans have been around for hundreds of thousands of years. It seems like we could persist in some form for at least a few hundred thousand more.
There is, though, serious risk that we'll cause ourselves to go extinct — as we'll discuss more below. But absent that, humans have proven that they are extremely inventive and resilient. We survive in a wide range of circumstances, due in part to our ability to use technology to adjust our bodies and our environments as needed.
How long can we reasonably expect the human species to survive?
That's harder to say. More than 99 percent of Earth's species have gone extinct over the planet's lifetime,8 often within a few million years or less.9
It's possible our own inventiveness could prove to be our downfall.
But if you look around, it seems clear humans aren't the average Earth species. It's not 'speciesist' — unfairly discriminatory on the basis of species membership — to say that humans have achieved remarkable feats for an animal: conquering many diseases through invention, spreading across the globe and even into orbit, expanding our life expectancy, and splitting the atom.
It's possible our own inventiveness could prove to be our downfall. But if we avoid that fate, our intelligence may let us navigate the challenges that typically bring species to their ends.
For example, we may be able to detect and deflect comets and asteroids, which have been implicated in past mass extinction events.
If we can forestall extinction indefinitely, we may be able to thrive on Earth for as long as it's habitable — which could be another 500 million years, perhaps more.
As of now, there are about 8 billion humans alive. In total, there have been around 100 billion humans who ever lived. If we survive to the end of Earth's habitable period, all those who have existed so far will have been the first raindrops in a hurricane.
If we're just asking about what seems possible for the future population of humanity, the numbers are breathtakingly large. Assuming for simplicity that there will be 8 billion people for each century of the next 500 million years,10 our total population would be on the order of forty quadrillion. We think this clearly demonstrates the importance of the long-run future.
And even that might not be the end. While it remains speculative, space settlement may point the way toward outliving our time on planet Earth.11 And once we're no longer planet-bound, the potential number of people worth caring about really starts getting big.
In What We Owe the Future, philosopher and 80,000 Hours co-founder Will MacAskill wrote:
…if humanity ultimately takes to the stars, the timescales become literally astronomical. The sun will keep burning for five billion years; the last conventional star formations will occur in over a trillion years; and, due to a small but steady stream of collisions between brown dwarfs, a few stars will still shine a million trillion years from now.

The real possibility that civilisation will last such a long time gives humanity an enormous life expectancy.
Some of this discussion may sound speculative and fantastical — which it is! But if you consider how fantastical our lives and world would seem to humans 100,000 years ago, you should expect that the far future could seem at least as alien to us now.
And it's important not to get bogged down in the exact numbers. What matters is that there's a reasonable possibility that the future is very long, and it could contain a much greater number of individuals.12 So how it goes could matter enormously.
There's another factor that expands the scope of our moral concern for the future even further. Should we care about individuals who aren't even human?
It seems true to us that the lives of non-human animals in the present day matter morally — which is why factory farming, in which billions of farmed animals suffer every day, is such a moral disaster.13 The suffering and wellbeing of future non-human animals matters no less.
And if the far-future descendants of humanity evolve into a different species, we should probably care about their wellbeing as well. We think we should even potentially care about possible digital beings in the future, as long as they meet the criteria for moral patienthood — such as, for example, being able to feel pleasure and pain.
We're highly uncertain about what kinds of beings will inhabit the future, but we think humanity and its descendants have the potential to play a huge role. And we want to have a wide scope of moral concern to encompass all those for whom life can go well or badly.14
When we think about the possible scale of the future ahead of us, we feel humbled. But we also believe these possibilities present a gigantic opportunity to have a positive impact for those of us who have appeared so early in this story.
The immense stakes involved strongly suggest that, if there's something we can do to have a significant and predictably positive impact on the future, we have good reason to try.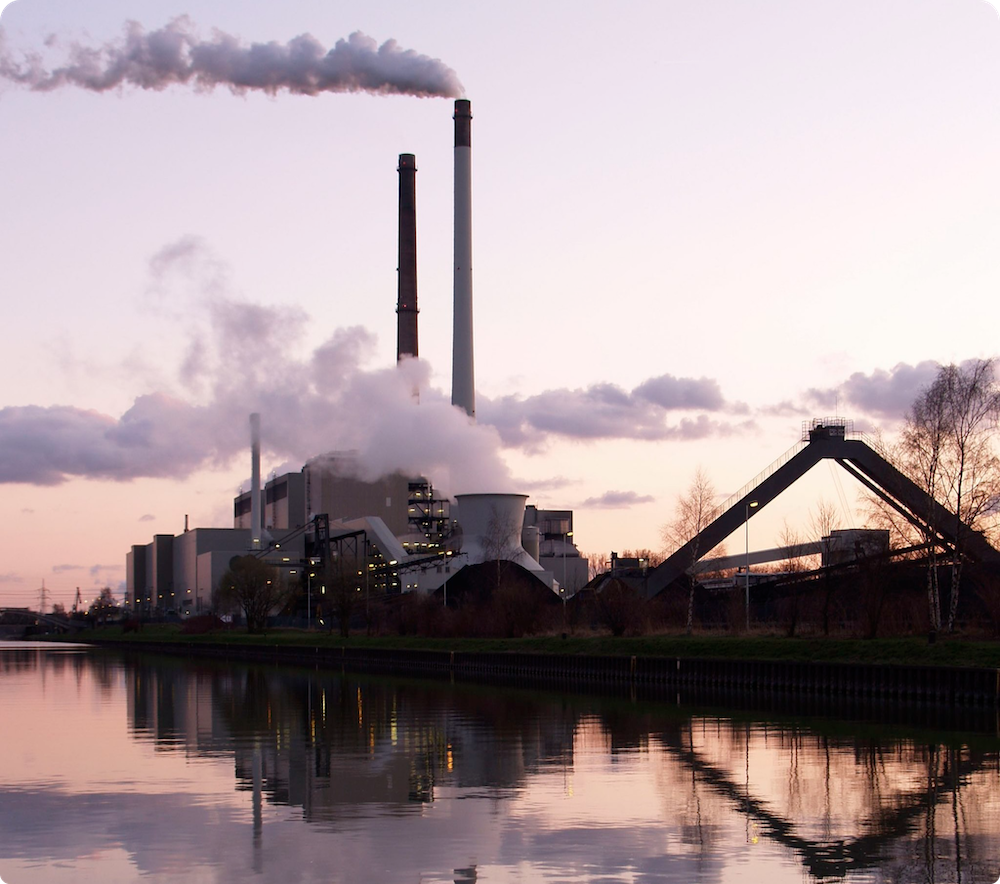 Arnold Paul, CC BY-SA 2.5 (cropped)
3. We have an opportunity to affect how the long-run future goes
When Foote discovered the mechanism of climate change, she couldn't have foreseen how the future demand for fossil fuels would trigger a consequential global rise in temperatures.
So even if we have good reason to care about how the future unfolds, and we acknowledge that the future could contain immense numbers of individuals whose lives matter morally, we might still wonder: can anyone actually do anything to improve the prospects of the coming generations?
It'd be better for the future if we avoid extinction, manage our resources carefully, foster institutions that promote cooperation rather than violent conflict, and responsibly develop powerful technology.
Many things we do affect the future in some way. If you have a child or contribute to compounding economic growth, the effects of these actions ripple out over time, and to some extent, change the course of history. But these effects are very hard to assess. The question is whether we can predictably have a positive impact over the long term.
We think we can. For example, we believe that it'd be better for the future if we avoid extinction, manage our resources carefully, foster institutions that promote cooperation rather than violent conflict, and responsibly develop powerful technology.
We're never going to be totally sure our decisions are for the best — but often we have to make decisions under uncertainty, whether we're thinking about the long-term future or not. And we think there are reasons to be optimistic about our ability to make a positive difference.
The following subsections discuss four primary approaches to improving the long-run future:
Reducing extinction risk
One plausible tactic for improving the prospects of future generations is to increase the chance that they get to exist at all.
Of course, if there was a nuclear war or an asteroid that ended civilization, most people would agree that it was an unparalleled calamity.
Longtermism suggests, though, that the stakes involved could be even higher than they first seem. Sudden human extinction wouldn't just end the lives of the billions currently alive — it would cut off the entire potential of our species. As the previous section discussed, this would represent an enormous loss.
And it seems plausible that at least some people can meaningfully reduce the risks of extinction. We can, for example, create safeguards to reduce the risk of accidental launches of nuclear weapons, which might trigger a cataclysmic escalatory cycle that brings on nuclear winter. And NASA has been testing technology to potentially deflect large near-Earth objects on dangerous trajectories.15 Our efforts to detect asteroids that could pose an extinction threat have arguably already proven extremely cost-effective.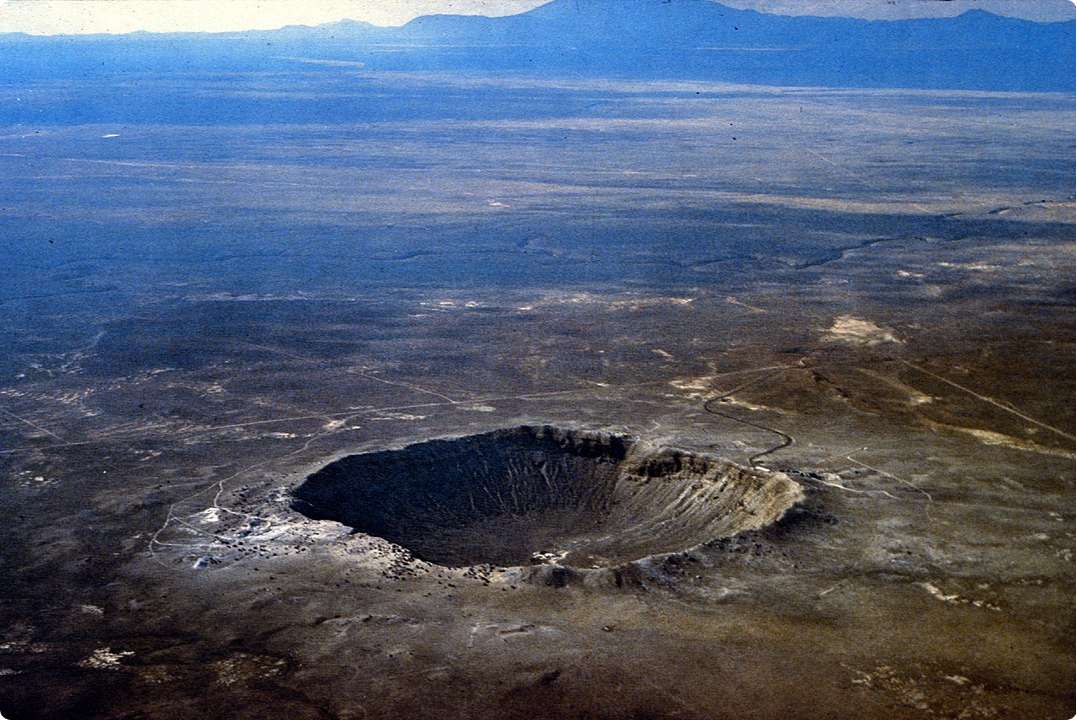 So if it's true that reducing the risk of extinction is possible, then people today can plausibly have a far-reaching impact on the long-run future. At 80,000 Hours, our current understanding is that the biggest risks of extinction we face come from advanced artificial intelligence, nuclear war, and engineered pandemics.16
And there are real things we can do to reduce these risks, such as:
Developing broad-spectrum vaccines that protect against a wide range of pandemic pathogens
Enacting policies that restrict dangerous practices in biomedical research
Inventing more effective personal protective equipment
Increasing our knowledge of the internal workings of AI systems, to better understand when and if they could pose a threat
Technical innovations to ensure that AI systems behave how we want them to
Increasing oversight of private development of AI technology
Facilitating cooperation between powerful nations to reduce threats from nuclear war, AI, and pandemics.
We will never know with certainty how effective any given approach has been in reducing the risk of extinction, since you can't run a randomised controlled trial with the end of the world. But the expected value of these interventions can still be quite high, even with significant uncertainty.17
One response to the importance of reducing extinction risk is to note that it's only positive if the future is more likely to be good than bad on balance. That brings us onto the next way to help improve the prospects of future generations.
Positive trajectory changes
Preventing humanity's extinction is perhaps the clearest way to have a long-term impact, but other possibilities may be available. If we're able to take actions that influence whether our future is full of value or is comparatively bad, we would have the opportunity to make an extremely big difference from a longtermist perspective. We can call these trajectory changes.18
Climate change, for example, could potentially cause a devastating trajectory shift. Even if we believe it probably won't lead to humanity's extinction, extreme climate change could radically reshape civilisation for the worse, possibly curtailing our viable opportunities to thrive over the long term.
There might even be potential trajectories that could be even worse. For example, humanity might get stuck with a value system that undermines general wellbeing and may lead to vast amounts of unnecessary suffering.
How could this happen? One way this kind of value 'lock-in' could occur is if a totalitarian regime establishes itself as a world government and uses advanced technology to sustain its rule indefinitely.19 If such a thing is possible, it could snuff out opposition and re-orient society away from what we have most reason to value.
We might also end up stagnating morally such that, for instance, the horrors of poverty or mass factory farming are never mitigated and are indeed replicated on even larger scales.
It's hard to say exactly what could be done now to reduce the risks of these terrible outcomes. We're generally less confident in efforts to influence trajectory changes compared to preventing extinction. If such work is feasible, it would be extremely important.
Trying to strengthen liberal democracy and promote positive values, such as by advocating on behalf of farm animals, could be valuable to this end. But many questions remain open about what kinds of interventions would be most likely to have an enduring impact on these issues over the long run.
Grappling with these issues and ensuring we have the wisdom to handle them appropriately will take a lot of work, and starting this work now could be extremely valuable.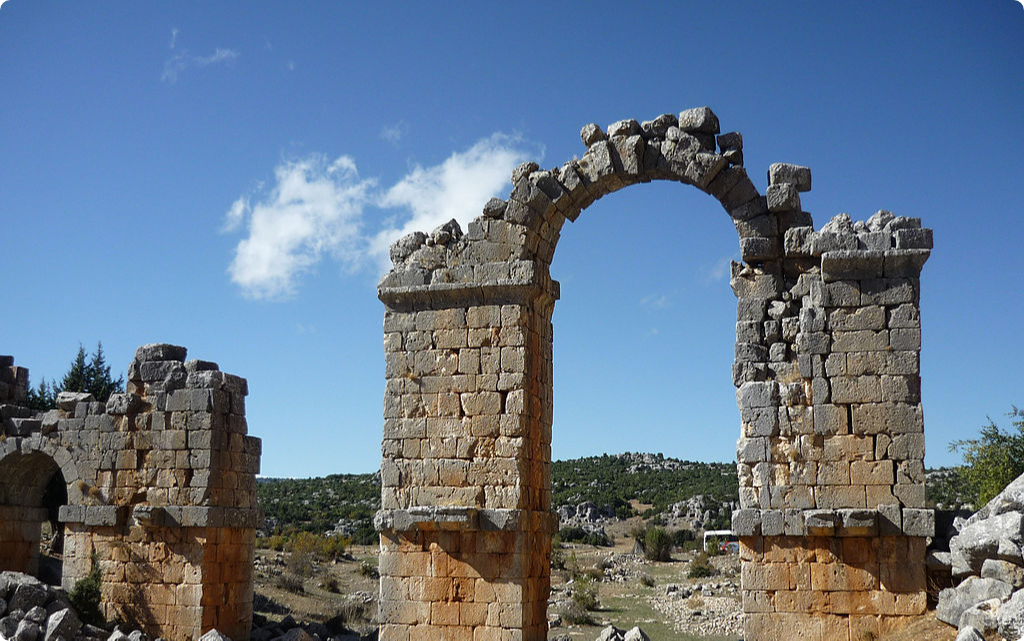 Cobija, CC BY-SA 3.0, via Wikimedia Commons
Longtermist research
This brings us to the third approach to longtermist work: further research.
Asking these types of questions in a systematic way is a relatively recent phenomenon. So we're confident that we're pretty seriously wrong about at least some parts of our understanding of these issues. There are probably several suggestions in this article that are completely wrong — the trouble is figuring out which.
So we believe much more research into whether the arguments for longtermism are sound, as well as potential avenues for having an impact on future generations, is called for. This is one reason why we include 'global priorities research' among the most pressing problems for people to work on.
Capacity building
The fourth category of longtermist approaches is capacity building — that is, investing in resources that may be valuable to put toward longtermist interventions down the line.
In practice, this can take a range of forms. At 80,000 Hours, we've played a part in building the effective altruism community, which is generally aimed at finding and understanding the world's most pressing problems and how to solve them. Longtermism is in part an offshoot of effective altruism, and having this kind of community may be an important resource for addressing the kinds of challenges longtermism raises.
There are also more straightforward ways to build resources, such as investing funds now so they can grow over time, potentially to be spent at a more pivotal time when they're most needed.
You can also invest in capacity building by supporting institutions, such as government agencies or international bodies, that have the mission of stewarding efforts to improve the prospects of the long-term future.
Summing up the arguments
To sum up: there's a lot on the line.
The number and size of future generations could be vast. We have reason to care about them all.
Those who come after us will have to live with the choices we make now. If they look back, we hope they'll think we did right by them.
But the course of the future is uncertain. Humanity's choices now can shape how events unfold. Our choices today could lead to a prosperous future for our descendants, or the end of intelligent life on Earth — or perhaps the rise of an enduring, oppressive regime.
We feel we can't just turn away from these possibilities. Because so few of humanity's resources have been devoted to making the future go well, those of us who have the means should figure out whether and how we can improve the chances of the best outcomes and decrease the chances of the worst.
We can't — and don't want to — set our descendants down a predetermined path that we choose for them now; we want to do what we can to ensure they have the chance to make a better world for themselves.
Those who come after us will have to live with the choices we make now. If they look back, we hope they'll think we did right by them.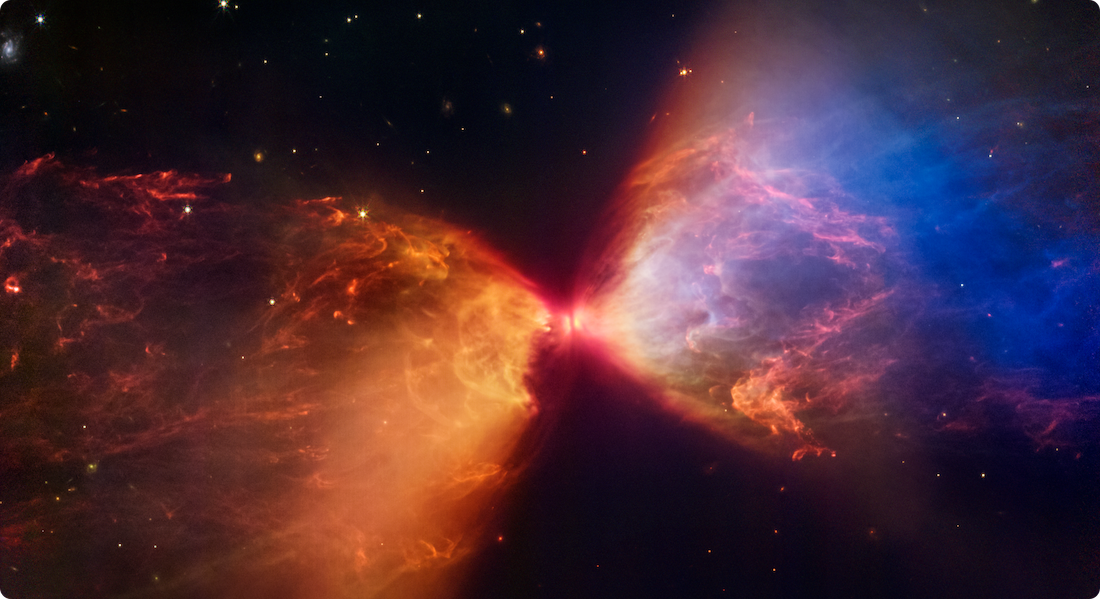 A protostar is embedded within a cloud of material feeding its growth. Credit: NASA, ESA, CSA, STScI
Objections to longtermism
In what follows, we'll discuss a series of common objections that people make to the argument for longtermism.
Some of them point to important philosophical considerations that are complex but that nonetheless seem to have solid responses. Others raise important reasons to doubt longtermism that we take seriously and that we think are worth investigating further. And some others are misunderstandings or misrepresentations of longtermism that we think should be corrected. (Note: though long, this list doesn't cover all objections!)
This is a lot to think about. So what are our bottom lines on how we think we're most likely to be wrong about longtermism?
Here are a few possibilities we think are worth taking seriously, even though they don't totally undermine the case from our perspective:
Morality may require a strong preference for the present: There might be strong moral reasons to give preference to existing people and individuals over future generations. This might be because something like a person-affecting view is true (described above) or maybe even because we should systematically discount the value of future beings.

We don't think the arguments for such a strong preference are very compelling, but given the high levels of uncertainty in our moral beliefs, we can't confidently rule it out.

Reliably affecting the future may be infeasible. It's possible that further research will ultimately conclude that the opportunities for impacting the far future are essentially non-existent or extremely limited. It's hard to believe we could ever entirely close the question — researchers who come to this conclusion in the future could themselves be mistaken — but it might dramatically reduce our confidence that pursuing a longtermist agenda is worthwhile and thus leave the project as a pretty marginal endeavour.

Reducing extinction risk may be intractable beyond a certain point. It's possible that there's a base level of extinction risk that humans will have to accept at some point and that we can't reduce any further. And if, for instance, there were an irreducible risk of an extinction catastrophe at 10 percent every century, then the future, in expectation, would be much less significant than we think. This would dramatically reduce the pull of longtermism.

A crucial consideration could change our assessment in ways we can't predict. This falls into the general category of 'unknown unknowns,' which are always important to be on the watch for.
You could also read the following essays criticising longtermism that we have found interesting:
If I don't agree with 80,000 Hours about longtermism, can I still benefit from your advice?
Yes!
We want to be candid about what we believe and what our priorities are, but we don't think everyone needs to agree with us.
And we have lots of advice and tools that are broadly useful for people thinking about their careers, regardless of what they think about longtermism.
There are also many places where longtermist projects converge with other approaches to thinking about having a positive impact with your career. For example, working to prevent pandemics seems robustly good whether you prioritise near- or long-term benefits.
Though we focus as an organisation on issues that may affect all future generations, we would generally be really happy to also see more people working for the benefit of the global poor and farmed animals, two tractable causes that we think are unduly neglected in the near term. We also discuss these issues on our podcast and list jobs for them on our job board.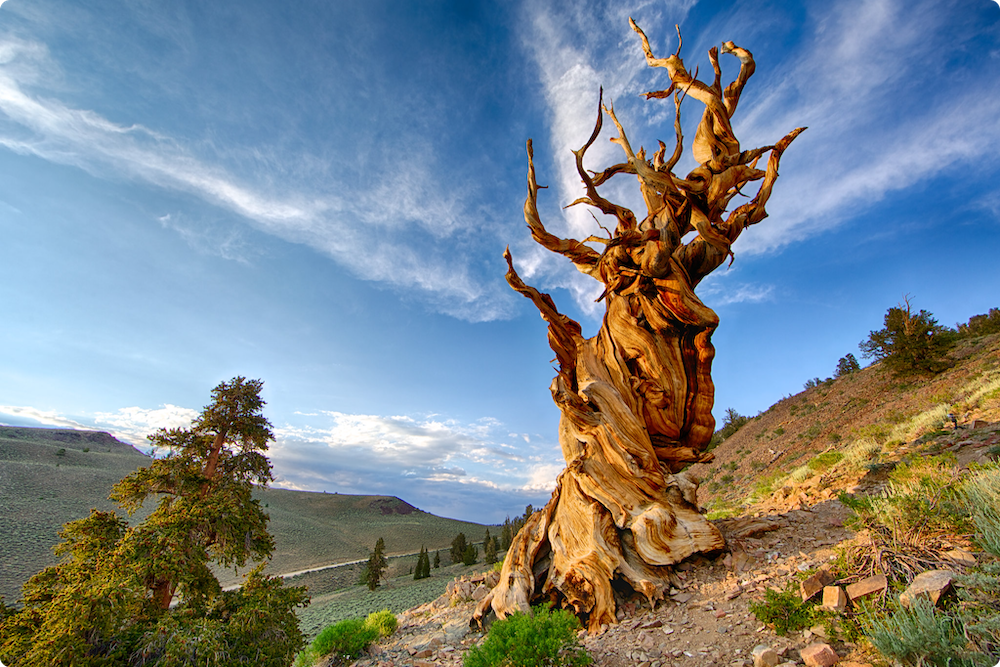 Credit: Yen Chao CC2.0
What are the best ways to help future generations right now?
While answering this question satisfactorily would require a sweeping research agenda in itself, we do have some general thoughts about what longtermism means for our practical decision making. And we'd be excited to see more attention paid to this question.
Some people may be motivated by these arguments to find opportunities to donate to longermist projects or cause areas. We believe Open Philanthropy — which is a major funder of 80,000 Hours — does important work in this area.
But our primary aim is to help people have impactful careers. Informed by longtermism, we have created a list of what we believe are the most pressing problems to work on in the world. These problems are important, neglected, and tractable.
As of this writing, the top eight problem areas are:
We've already given few examples of concrete ways to tackle these issues above.
The above list is provisional, and it is likely to change as we learn more. We also list many other pressing problems that we believe are highly important from a longtermist point of view, as well as a few that would be high priorities if we rejected longtermism.
We hope more people will challenge our ideas and help us think more clearly about them. As we have argued, the stakes are incredibly high.
We have a related list of high-impact careers that we believe are appealing options for people who want to work to address these and related problems and to help the long-term future go well.
But we don't have all the answers. Research in this area could reveal crucial considerations that might overturn longtermism or cast it in a very different light. There are likely pressing cause areas we haven't thought of yet.
We hope more people will challenge our ideas and help us think more clearly about them. As we have argued, the stakes are incredibly high. So it's paramount that, as much as is feasible, we get this right.
Want to focus your career on the long-run future?
If you want to work on ensuring the future goes well, such as controlling nuclear weapons or shaping the development of artificial intelligence or biotechnology, you can speak to our team one-on-one.
We've helped hundreds of people choose an area to focus, make connections, and then find jobs and funding in these areas. If you're already in one of these areas, we can help you increase your impact within it.
Learn more
Read next
This article is part of our advanced series. See the full series, or keep reading: