Part 7: Which jobs put you in the best long-term position?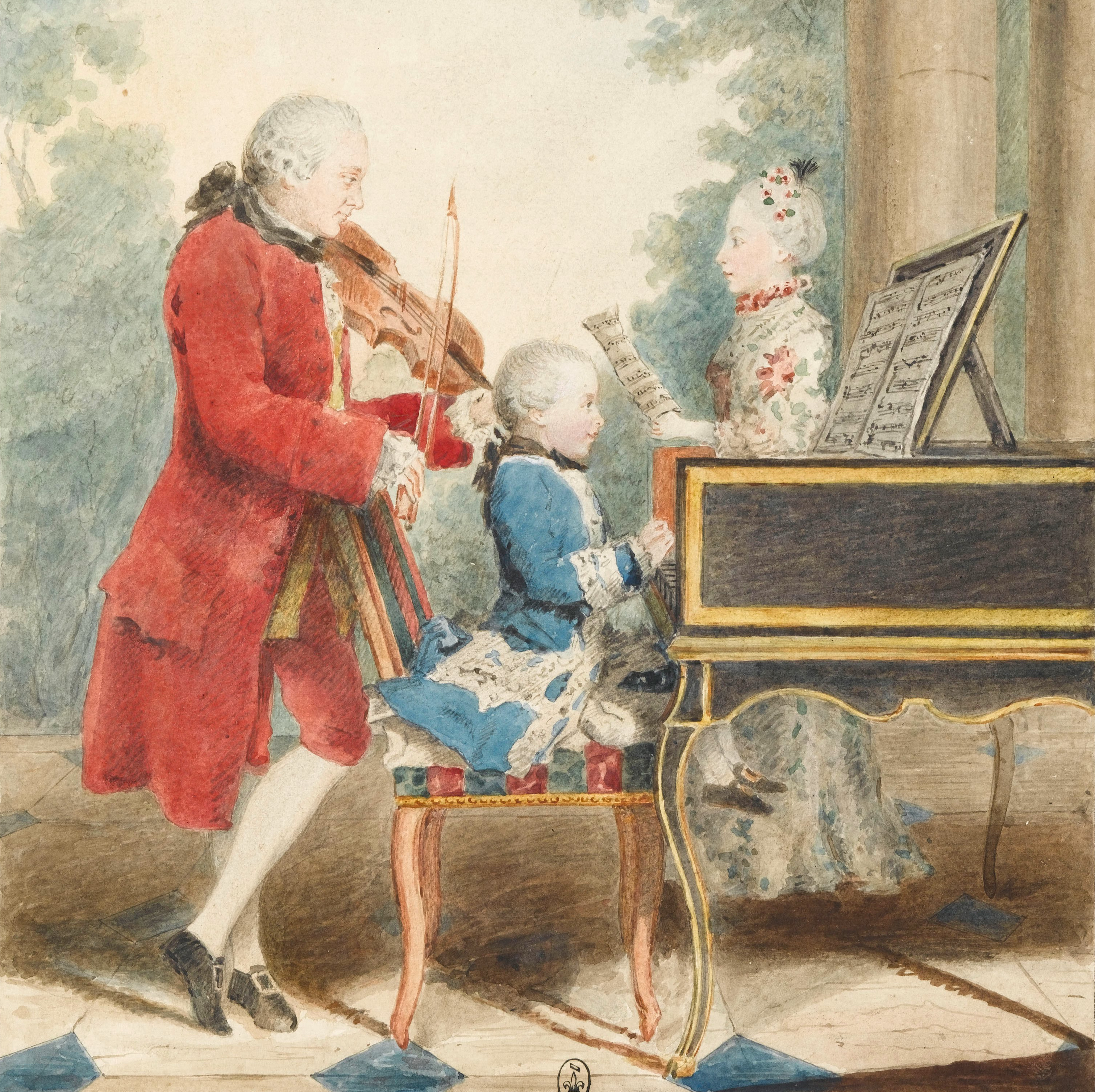 People like to lionise the Mozarts, Malala Yousafzais, and Mark Zuckerbergs of the world — people who achieved great success while young — and there are all sorts of awards for young leaders, like the Forbes 30 Under 30.
But these stories are interesting precisely because they're the exception.
Most people reach the peak of their impact in their middle age. Income usually peaks in the 40s, suggesting that it takes around 20 years for most people to reach their peak productivity.1
Similarly, experts only reach their peak abilities between age 30 to 60,2 and if anything, this age is increasing over time.3
| Field | Age of peak output |
| --- | --- |
| Theoretical physics, lyric poetry, pure mathematics | Around 30 |
| Psychology, chemistry | Around 40 |
| Novel writing, history, philosophy, medicine | Around 50 |
| Business - average age of S&P500 CEOs | 55 |
| Politics - average age of first-term (US) president | 55 |
When researchers looked in more detail at these findings, they found that expert-level performance in established fields usually requires 10 to 30 years of focused practice.4 K. Anders Ericsson, a leader in this field of research, said after 30 years of research:
I have never found a convincing case for anyone developing extraordinary abilities without intense, extended practice.
For Mozart to succeed so young, he needed to start young. Mozart's father was a famous music teacher, and trained him intensely as a toddler.
All this may sound like a bit of a downer: being successful takes a lot of time. But consider the flip side: you can become much more skilled than you are today.
Lots of people come to us saying, "I'm not sure I have any useful skills to contribute." And that's often true. If you've just graduated, you've probably spent the last four years studying Moby Dick, quantum mechanics, and Machiavelli, and your future job is unlikely to involve any of those things.
However, Ericsson's research also suggests that anyone can improve at most skills with focused practice. Sure, other factors are important too: if you're seven feet tall it's going to be a lot easier to get good at basketball — but that doesn't mean short people can't improve their game.
This means even if you don't feel you have much to contribute now, you can become much more skilled in the future, and probably keep improving for decades — this should normally be the top priority early in your career.
Reading time: 38 minutes
The bottom line
Career capital is anything that puts you in a better position to make a difference in the future, including skills, connections, credentials, character, and financial runway.
To get career capital, we suggest getting good at something useful. To do that, you need to:
Focus on learning valuable skills.
Learn skills that are a good fit for you.
Practice for many years with good mentorship.
Increase your chances of being in the right place at the right time (e.g. by working in new and rapidly growing fields).
Gaining career capital, especially early in your career, is vital, because it's what will allow you to become far more productive over your life. In your first couple of jobs, it's rare to have a big impact, and typically gaining career capital should be a greater priority.
Here are some common routes to gaining career capital, which can help you get ideas for next steps:
Working with organisations or people that have a reputation for high performance in your field. We often highlight jobs in technology startups or top AI labs, but you can find good teams and organisations in any sector. See organisations especially relevant to our pressing problems (though not all of these are good places to gain career capital).
Undertaking certain graduate studies — especially subjects relevant to our priority paths, like economics, machine learning, or synthetic biology — that provide good backup options outside of academia.
Taking entry routes into policy careers, such as certain congressional staffer positions, joining a congressional campaign, or working in certain executive branch positions.
Doing jobs that build useful skills for working on a pressing problem and also provide good backup options — such as management, software engineering, data science, information security, knowledge of China or other emerging economies, or marketing.
Taking opportunities that allow you to achieve anything impressive — e.g. founding an organisation, anything where you might excel or reach the top of a field.
If you're fortunate enough to do something with significant positive impact in the next five years, that can often be a great choice — not only is it impressive, but it also gives you connections and skills that are highly relevant to solving the problem you're working on.
While career capital is usually the top priority in your first couple of jobs, after that it becomes difficult to know how much to prioritise career capital versus impact — it depends on the specific opportunities in question. Likewise, the question of how much to prioritise specialist versus transferable career capital depends on the circumstances.
There are also lots of ways to gain career capital within your existing job, which we cover in a later article.
Why career capital is so important
Chantelle5 wanted to make a difference straight out of university, and even managed to land an exciting job as a programme manager at a nonprofit working to prevent pandemics. But the small team made it tricky to find time to develop her skills, and she wasn't able to have the impact she had hoped for in the role. After a few months, she was stressed, sleeping badly, and burned out.
Chantelle decided to go to graduate school instead. Not only is she enjoying it much more, she also feels like she's learning things that could really support her future career.
While it sucks to delay doing something meaningful, it's rare to have a big impact right away.
Early in your career, it's more important to ensure you invest in your skills and get the training you need to maximise your long-term impact.
This is especially true because it's possible to become far more productive over the course of your career. Consider the potential impact of a scientist, politician, or CEO at the peak of their influence (age 40–50) compared to the influence they had as a fresh undergraduate.
In our advising, we've seen lots of examples of people becoming far more successful, happy, and capable by investing in themselves — often in surprising areas that they never thought they'd be good at.
Focusing too much on impact too early can even be shortsighted, because it can preclude being in an even better position later.
This means that for most people, the top priority early in their career is to build what we call career capital. So what is career capital?
Five components of career capital
By "career capital," we mean anything that puts you in a better position to make a difference or secure a fulfilling career in the future.
We normally break it down into the following components, which you can use to compare your options in terms of career capital:
Skills and knowledge: What will you learn, how useful will it be, and how fast will you learn? A job will be best for learning when you are pushed to improve and get lots of feedback from mentors and colleagues. Ask yourself: "Where will I learn fastest?"

Connections: Who will you work with and meet? Will they include potential future collaborators on impactful projects, supportive friends and mentors, people who are influential, or people who will help you expand into new circles?

Credentials: We don't just mean formal credentials like having a law degree, but also your achievements and reputation — or anything else that acts as a good signal to future collaborators or employers. If you're a writer, it could be the quality of your blog. If you're a coder, it might be your GitHub. If you're interested in doing good, how can you show you've cultivated that interest?

Character: Will this option help you cultivate virtues like generosity, compasion, humility, integrity, honesty, good judgement, and respect of important norms? In particular, will you be able to work alongside people with good character (since that has a huge influence)? These traits are vital to being trusted, working with others, and not doing harm. They also determine whether, when faced with a high-stakes decision, you'll be able to do what's best for the world.

Runway: How much money will you save in this job? Your "runway" is how long you could comfortably live with no income. It depends on both your savings and how much you could reduce your expenses by. We recommend aiming for at least six months of runway to maintain your financial security, while 12–18 months of runway gives you the flexibility to make a major career change. It's usually worth paying down high-interest debt before donating more than 1% per year or taking a big pay cut for greater impact.
How can you get the best career capital? Get good at something useful.
If we were going to summarise all our advice on how to get career capital in one line, we'd say: get good at something useful.
In other words, gain abilities that are valued in the job market — making it easier to bargain for the ingredients of a fulfilling job — as well as those that are needed in tackling the world's most pressing problems.
Once you have valuable skills, you also need to learn how to sell those skills to others and make connections. This can involve deliberately gaining credentials, such as by getting degrees or creating public demo projects; or it can involve what's normally thought of as "networking," such as going to conferences or building up a Twitter following. So it's true all these kinds of activities build your career capital too. But all of these activities become much easier once you have something useful to offer, which is why we put the emphasis on building skills first.
Getting good at something useful usually involves a combination of the following four ingredients:
Choose valuable skills to learn — we covered some broad skill types that we think are valuable for doing good in the previous article: organisation building, communication and community building, research, earning to give, and government and policy. We also have an article on which skills make you most employable.
Find skills that are a good fit for you — those that match your talents and that you can learn fastest — which we'll cover in the next article.
Practice — getting good at most jobs takes years, if not decades. You shouldn't expect to excel right away. This also makes it vital to find good mentorship, and to do something you can stick with for a long time.
Increase your chances of being in the right place at the right time — for example, it's much easier to get to the top of a brand new field that's growing rapidly than an established area like law, since there are far fewer people to compete with. Likewise, being part of the right scene can be a huge factor, so if you've stumbled across a community, person, or organisation with momentum, sticking with that may pay off.
In short, try to maximise your rate of useful learning.
In the next section, we cover some concrete types of jobs that people we've worked with have often found useful for improving their career capital.
There's also a lot you can do within your existing job to invest in yourself and improve your career capital. That's so important that we cover it in a later article on personal development, which includes advice on building character, networking, saving money, and becoming more generally effective. We also cover how to sell your existing career capital effectively in our article on how to get a job.
What skills will be most valuable in the future?
Thinking of becoming an illustrator, legal clerk, or medical technician? These jobs might soon be gone.
Several decades ago, chess was held up as an example of something a machine could never do. But in 1997, Kasparov was defeated by the computer program Deep Blue.
A 2020 analysis looked at the effects of three kinds of automation on the labour market over the past few decades: standard software, robots, and AI. The author found that advances in IT and standard software have reduced the number of people working in highly routine or administrative jobs, while advances in robotics have replaced many manual jobs, but not those requiring social intelligence or creativity.
But it's the rapid recent advances in AI — in particular machine learning — which we think could have the biggest impact on your career.
To date, machine learning has worked best when you can gather lots of data to train an algorithm on a specific test. So we're already seeing automation in places like running power plants or analysing medical tests.
In the last few years, we've seen huge advances in far more general, and more creative, AI systems. The most advanced AI systems can pass complex academic exams better than most humans, generate extremely realistic images from text, and solve some difficult coding problems. None of this was possible even a year ago.
A paper from 2013, which we've written about in the past, speculated that tasks involving creativity would be among the hardest to automate, but generating ideas is one of the strengths of the latest AI systems. For instance, they can generate hundreds of images in the style of Dali crossed with Pollock nearly instantly, or endless ideas for attention-grabbing headlines.
The types of tasks that seem hardest to automate likely involve:
Decision making and problem solving. For example, choosing from a variety of AI-generated images, especially decisions where it's important for a human (perhaps for legal reasons) to stay in the loop.
Social intelligence and relationship building.
Difficult motor skills. Robots are lagging behind generative AI systems, so jobs from plumbing to surgery are likely to be less affected (at least for now).
High-level expertise. AI systems are still not as accurate as top human experts within their area of expertise (though it's not clear how long this will last).
It's very hard to predict how this will affect the labour market over the next 10 years.
The 2020 analysis discussed above argued that jobs between the top 70th percentile and the 99th percentile in terms of income will be most affected by advances in AI, and are likely to see lower relative income. The list of jobs most likely to be affected includes chemical engineers, optometrists, and dispatchers. In contrast, the list of the least affected jobs includes entertainment performers, food preparation workers, and college instructors. (This analysis is just one model — so we shouldn't fully trust it.)
It's not that the jobs most affected by automation will see reduced employment or income. If each chemical engineer you hire can do the work that two could previously, that could lead to hiring half as many engineers, or it could lead to hiring more engineers, because now each produces twice as much value as before. It all depends on how the economics of the situation works out.
What's clearer is that jobs will shift to involve more of the harder-to-automate tasks, and fewer of those that can be done by AI systems.
So this means that if you want your skills to stay relevant in the future, focus more on learning the hardest-to-automate skills (perhaps such as the ones above) and also focus heavily on learning how to use AI to augment your productivity. The workers who do best in the future will probably be those most able to make use of AI and automation to solve important problems.
Beyond the next 5–10 years, it becomes near impossible to know what will happen. Ultimately it seems like AI systems will be able to do basically all jobs better than humans, and who knows how the economy will look at that point.
Concrete steps for gaining career capital
Which career capital is best for you to focus on depends on where you're aiming to end up longer term, which we encouraged you to think about in an earlier article.
It's worth asking yourself: "If I want to end up working in a particular position, what next step would most accelerate me in that path?" (We'll talk about this more in the article on career planning.)
But it's also worth thinking about which options will most boost your capabilities in general.
To help you come up with ideas for that, below are some steps that our readers have found to be good for gaining career capital in general. Note down any that could be a good fit for you — you can add these to your list of ideas for next steps that we'll make later in the guide.
1. Work at a growing organisation that has a reputation for high performance in your path
If you've just graduated, you're probably not very good at doing real work.
In college, you're told to answer well-defined problems with clear answers over short timeframes, which are possible to master. In the world of work, much of the challenge is working out what the problem is in the first place and prioritising what to work on. Projects don't (automatically) have well-defined scopes or success criteria. Great performance might not be possible, or could take many years.
You probably don't know how to do the basics, like run a weekly check-in meeting, read financial statements, give good presentations, or speak to a boss.
So, often one of the most useful things you can do after college is to go and work with any high-performing, high-integrity team, where you can be mentored in the highly useful skill of generally getting stuff done at work.
If the organisation also has a good reputation, then you'll also get the credential of saying you've worked there. And you'll probably be able to meet lots of other ambitious people, building your connections.
If it's rapidly growing, you'll have more opportunities for promotions, morale will be better, and your future achievements will be more impressive.
It's hard to meet all of these criteria in one job, but they're all worth looking out for. Here are some more considerations in choosing where to work:
Should you work in the private sector or at a nonprofit?
The private sector might actually be a better place to learn productivity, because the clear feedback mechanism of profit weeds out ineffective work faster. Our impression is that many conventional nonprofits are pretty dysfunctional, which is one reason why nonprofit leaders often recommend training up elsewhere.
Another big factor is there are far more jobs in the private sector, and the higher pay can help you build up your runway.
That said, there are lots of great organisations and teams across all sectors, including nonprofits, government, and academia.
Even putting impact aside, working in an organisation with a social mission can offer major advantages, such as getting to learn about a pressing global problem, meeting and being around other people who want to do good, and more motivation and meaning.
Should you work for a small or large organisation?
In smaller organisations, you can usually learn a wider variety of skills and potentially get more responsibility faster. Larger organisations are usually more well known, so offer good credentials for your CV, and have roles with lower variance, and often have more capacity for training and mentorship.
More speculatively, small organisations may have better feedback loops between performance and success, while succeeding in large organisations becomes more about navigating politics and bureaucracy (though those can be valuable skills too!).
If you want to work in the nonprofit sector longer term, many of the organisations are small, so working at a smaller organisation may give you more relevant skills. However, if you want to work in government and policy, large organisations could be better preparation.
What will the people be like?
There's a lot of cultural variance between organisations, and even between teams within the same organisation.
If your goal is career capital, you should prioritise working somewhere you'll get good mentoring and feedback on your work. It's hard to learn without good teaching or role models. Likewise, the character of the people you work with will rub off on you.
Which concrete options seem best?
One option to especially consider is working in a promising tech startup, which can potentially combine many of the benefits above: high-performing teams with strong incentives to produce results, rapid growth, and the opportunity to gain a generalist skill set. If the startup succeeds, you'll also get a good credential and money. Bonus points if you can find a company where you can learn skills relevant to a top global problem.
Of course, a lot of startups are terribly run, and likely to fail. But you can take steps to increase your chances of working at a good one. See more in our career review on startup jobs.
Another option to consider is working at top AI labs such as OpenAI or DeepMind. These are high-performing organisations that can let you learn about and make connections within AI research, while also gaining great backup options. This would ideally be in a role directly working on AI safety or policy, as simply boosting the development of AI capabilities could easily be harmful, due to their potential risks — we don't recommend taking harmful roles to gain career capital. However, not all experts agree — read more in our full article where experts give anonymous advice on whether you should steer clear of roles that advance AI capabilities.
There are many other options that could fall in this category. For organisations especially relevant to our pressing problems, see our list of recommended organisations. (Though bear in mind, not all of these will be good places to gain career capital.)
Within the private sector, some options people commonly consider include working in big tech, top financial firms, consulting (which can also let you experience several industries), professional services (like working at one of the Big Four accounting firms), and law. You should eliminate options you think are harmful and focus on those where you might have the best fit.
2. Go to graduate school in carefully chosen subjects
People often drift into expensive graduate programmes that don't offer good backup options even if they're not sure about academia. This is often not a good move.
Bilal did a research project in cosmology at the end of his undergraduate degree. Continuing into a PhD just seemed like the natural next step. But once he started his PhD, he concluded that it wouldn't be good for teaching him much except how to do academic cosmology — and he didn't think a career in academic cosmology would be an especially good way for him to make a difference. While it would have been easy to simply continue with the path he was on, he decided to leave early, and retrain in a different skill.
However, some graduate school programmes can boost your career a lot. If we had to pick, the most attractive grad programmes might be economics or machine learning PhDs:
Almost all economics and machine learning PhDs can get jobs involving economics or machine learning if they want, which is not the case with most doctorate degrees.
Machine learning is directly related to one the world's most pressing problems — risks from artificial intelligence — while economics prepares you to work on a variety of important problems, including AI policy, global priorities research, international development, and many more.
You can go from economics into the rest of the social sciences or into important positions in policy. Likewise, machine learning skills can be applied in many other fields of study.
They both have high-earning backup options.
But there can be many other good options.
If you're interested in graduate school as a next step, here are some tips on picking:
Criteria for comparing graduate subjects
Personal fit — will you be good at the subject? If you're good at the area, it's more likely that you'll be able to pursue work in that area later on, you'll enjoy it more, and you'll do the work more quickly.
Flexibility — does it open up lots of options, both inside and outside academia? If you're uncertain about academia, watch out for programmes that mainly help you with academic careers (e.g. philosophy PhD, literature PhD). And if you do a maths PhD you can transfer into economics, physics, biology, computer science, and so on, but the reverse is not true. Also, some graduate programmes give you better odds of landing academic positions (e.g. more than 90% of economists can get research positions, whereas only about 50% of biology PhDs do).
Relevance to your long-term plans — does it take you towards the options you're most interested in? Lots of people are tempted to do graduate study even when it doesn't particularly help with their longer-term plans. For instance, potential entrepreneurs are tempted to do MBAs when they're not particularly helpful to entrepreneurship; lots of people are tempted to do a random master's degree when they're not sure what to do; some people consider doing a law degree when they're not confident they want to be a lawyer.
Based on these criteria, which graduate subjects seem best?
As above, two we'd especially highlight are:
Some other useful subjects to highlight, given our list of pressing problems, include:
Other applied quantitative subjects, like computer science, physics, and statistics
Security studies, international relations, public policy, or law school, particularly for entering government and policy careers
Subfields of biology relevant to pandemic prevention (like synthetic biology, mathematical biology, virology, immunology, pharmacology, or vaccinology)
Studying China (or another emerging global power like India or Russia)
Of course, many people should study options that aren't on this list. For instance, we've written about how we'd like to see more of our readers study history, and many of the team at 80,000 Hours have a background in philosophy. However, these subjects are more competitive and have worse backup options, so require a higher degree of personal fit.
And other options can make sense depending on your situation (e.g. doing an MBA if you're in the corporate sector).
Which subjects are best also depends on your longer-term career goals. We aim to discuss which kinds of graduate study are most useful to particular longer-term paths within our career reviews and problem profiles.
Which programmes are best within a subject?
There's a huge amount of variation between schools and specific programmes within a subject. Ask yourself:
Will you get good mentorship? Learning how to do good research is a craft that gets passed down mainly via hands-on training, so this is vital. Getting good mentorship helps hugely with motivation and your future opportunities in academia. It often comes down to the specific person you'll be working with and your fit with them.
Will the particular university be an environment where you can flourish? For example, in terms of location and culture?
What's the reputation of the professor and university? Your supervisor's reputation in the field will impact your future opportunities in academia. Being at a well-known university is useful for opportunities outside of academia (e.g. as a communicator or in policy).
Will you get funding?
It could easily be better to do a subject you think offers fewer options in general if you find a particular opportunity that's strong in these criteria.
Should you do graduate study?
It's not a decision to be taken lightly. In particular, PhD programmes are often demoralising and people doing them often struggle with mental health or don't complete them, and master's degrees can cost a lot of money. Both take substantial time.
It's also not a question we can answer in the abstract — it depends on your other options.
For now, if any graduate school options seem plausible, add them to your list of ideas for next steps. Then later in the guide we'll come back to narrowing them down. (Or if you want to think about it now, you could compare graduate school to your best other options using our career decision process.)
Also see our article on why to consider applying to graduate school right now.
Example: Dillon couldn't imagine studying anything except philosophy. Then he found out about the research that shows that our interests can easily change. Convinced, he decided to try out economics and computer science as minor courses, because he thought these would open up more options than philosophy. He liked them more than he expected, and is now doing a PhD in Economics.
"If you want to make the world a better place, 80,000 Hours provides invaluable advice."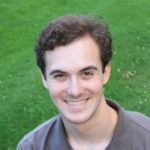 3. Take an entry-level route into policy careers
Tom Kalil spent 16 years working for the Clinton and Obama administrations. He worked to foster the development of the internet, then nanotechnology, and then cutting-edge brain modelling, among other things.
But the way he first got involved was his decision to volunteer for Michael Dukakis's campaign for the presidency in 1988. Dukakis lost, but some of the people Kalil worked for also wound up working for Bill Clinton in 1992 — and Clinton won.
As we saw in the previous article, careers in government and policy can be very high impact. There's also a very wide range of roles in this area, which often share common entry routes. That means these entry routes can open up a lot of impactful options, while potentially also giving you a general professional training, knowledge and connections in the policy world, and credentials.
The options differ slightly depending on the country you're in. We focus on the US below because it's the country where we have the largest number of readers — but there are often similar options available in other countries, and we highlight a few.
As with all options, whether these roles are a good option for building career capital depends on the specific job and people you'll be working with: Will you get good mentorship? What's their reputation in the field? Do they have good character? Does their policy agenda seem positive? Will the culture be a good fit for you?
Some people we know have entered promising policy positions, but later felt like the culture was a terrible fit for them. There's also a risk of doing harm if you get things wrong. So it's important to think about each specific opportunity, whether it's a job, a degree, or something else, and think carefully about your fit.
4. Develop a useful skill
Any option that gives you a provable, useful, transferable skill can be a good move. Some concrete options here include (in no specific order):
5. Do anything where you might excel (even if it's a bit random)
We came across someone who had a significant chance of becoming a magician and maybe landing a national TV show in India, and was deciding between that and… consulting. It seemed to us that the magician path was more exciting, since the skills and connections within media would be more unusual and valuable for work on the world's most pressing problems than those of another consultant.
A common mistake is to think that building career capital always means doing something that gives you formal credentials, like a law degree, or is prestigious, like consulting.
It's easy to focus on "hard" aspects of career capital, like having a well-known employer, because they're concrete. But the "soft" aspects of career capital — your skills, achievements, connections, and reputation — are equally important, if not more so. The very best career capital comes from impressive achievements.
You can build these "soft" aspects of career capital in almost any job if you perform well. Doing great work builds your reputation, and that allows you to make connections with other high achievers. If you push yourself to do great work, then you'll probably learn more too.
This is why doing something less conventional, like starting a new organisation, can sometimes be the best path for career capital. If you succeed, it'll be impressive. But even if you don't succeed, you'll learn a lot and meet interesting people.
Doing anything that will give you a concretely visible project that seems impressive can also be helpful, such as writing a successful blog or doing a project that appears in the media.
For someone who wants to make a difference, it can even be worth doing something that seems a bit random, if you're going to be great at it. (See more on this theme in our podcast with Holden Karnofsky.)
Earlier in the guide we talked about how it's possible to have a big impact through communication, community building, and donations. This means that excelling at almost any path can set you up to have a big impact, since it'll give you connections, influence, money, and credibility, which can be used to support pressing problems.
So if you want to build career capital, it's worth considering any area where you have a good fit, even if it doesn't seem like a good option in general.
Bodybuilding isn't usually how to advance your career, but Arnie made it work.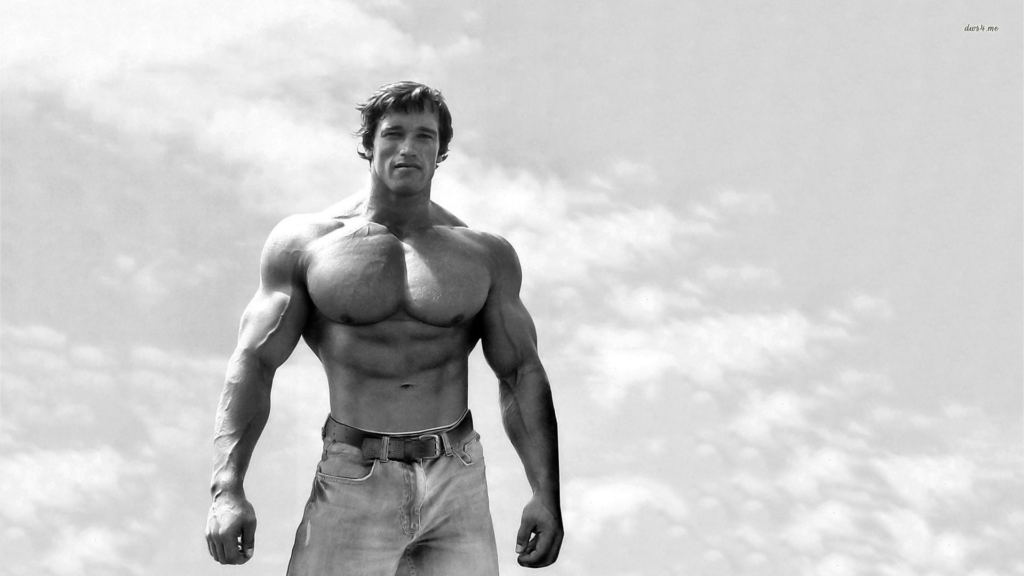 6. Do what contributes
When I (Benjamin) founded 80,000 Hours, we hadn't yet come up with the concept of career capital. But if we had, it's likely I would have concluded working in finance would have been better career capital than starting a nonprofit. But I think that would have been a mistake. I gained better career capital from working at 80,000 Hours, because I learned more, achieved more, and met great people.
Learning by doing is often the most effective way to learn. Most people can't see a route to having a significant positive impact right at the start of their career, but if you do, just pursuing that might well be your best option for career capital.
This could look like joining a startup social impact project you think could succeed over 5–10 years, or it could mean directly entering one of the career paths you think are most impactful. If you succeed, it'll be impressive, benefiting your career capital. And if you're someone who cares about doing good, you'll probably find it more motivating to work on something meaningful, making you more likely to succeed.
In addition, if you want to tackle pressing global problems, then at some point you need to learn about those problems, and meet others who want to work on them too. This is usually easier to do if you work in those areas than if you (for instance) work in a random corporate job.
And of course you might have a positive impact! Although career capital should probably be your top priority early on, any positive impact you can have early in your career matters too.
All these pros can make up for other weaknesses of this path (e.g. often you'll receive less training).
Whether to take the plunge and try to do something impactful early on is a difficult decision. It'll depend on the chances of success of the project, who you'll be working with, what kind of training you might get, and so on. But if you can see a way to significantly help with one of the most pressing global problems right away, it's certainly worth considering — even just from the perspective of gaining useful skills, achievements, and connections.
As we saw in our article on job satisfaction, doing what contributes is a good strategy both for helping others and being personally satisfied. But also, if you try to do what's most important for the world, it can sometimes be the best strategy for career capital too.
Transferable vs specialist career capital
One tradeoff you might face is between the following two types of career capital:
Transferable career capital is relevant in lots of different options. For example, social skills, productivity and management skills (which are needed by almost every organisation), or achievements that are widely recognised as impressive.
Specialist career capital prepares you for a narrow range of paths, like knowledge of malaria or information security.
Which should you focus on?
All else equal, when you're earlier in your career, you should focus more on transferable career capital. At the start of your career you're more uncertain about what's best, so it's more useful to have flexibility. And more generally, the more uncertain you are about what roles you want in the longer term, the more you should focus on transferable career capital.
Unfortunately, however, all else is often not equal. While specialist career capital gives you fewer options, it's often necessary to enter the most impactful jobs, so it's still probably worth focusing on at some point.
Should you wait to have an impact?
If you could work as an AI safety engineer today, should you still do a PhD to try to open up potential research positions you think might be higher impact?
If you do the PhD, not only do you give up the impact you would have had early on, you're also delaying your impact further into the future. Most researchers on this topic agree that, all else being equal, it's better to put resources towards fixing the world's most pressing problems sooner rather than later — for instance, once transformative AI systems have been built, your work might be too late!
Moreover, in the meantime, there's a risk you give up on trying to have an impact, and informal polls suggest the annual risk of this might be quite high.
This means the boost in career capital you gain from doing the PhD needs to be substantially more than the career capital you'd gain as someone working directly on AI safety — say, a software engineer in a safety team — to be worth those costs.
But often it is worth it. It's not out of the question that you could have twice as much impact as a researcher than a software engineer. And, as we saw above, it's plausible that some people become 10 times more productive over their career by gaining particularly good career capital.
We have seen people take on projects they weren't equipped for early in their careers — like starting a new nonprofit — when they would have been better off getting some good mentorship in a well-respected firm.
So, while gaining career capital should be a significant priority for most people early in their careers, as your career progresses, it becomes harder to strike the right balance between impact and career capital.
Ultimately, getting this balance right will often come down to the quality of the opportunities you've found, as well as your beliefs about the urgency of global problems, and how old you are (the earlier you gain career capital, the longer you have to use it).
If you'd like to explore this topic more, we'd recommend:
How can you get career capital in any job?
You don't need to change jobs to build career capital. Just as you can have an impact in any job through donations or advocacy, you can build career capital in any job if you use your time well.
We explain how in a later article.
Conclusion
You may not be sure how to best contribute today, and you may suspect that you have few valuable skills, but that's fine.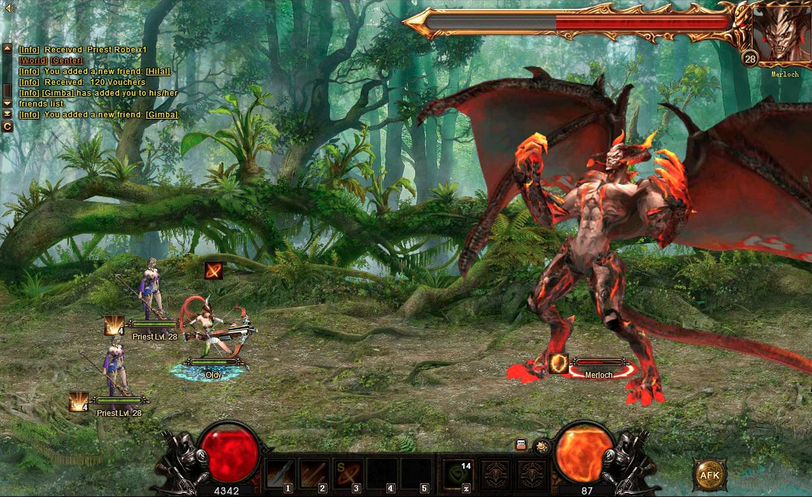 Although we like stories of people who achieved apparently instant fame and early success, like the Forbes 30 Under 30, they're not the norm. Besides those who just got lucky, behind most great achievements are many years spent diligently building expertise.
We've seen people transform their careers by doing things like learning to program, being mentored by the right boss, and going to the right graduate school.
If you build valuable career capital, then you'll be able to have a more impactful, satisfying career too.
Apply this to your own career
Given the longer-term paths you'd most like to take, what steps might most accelerate you toward them?
Go over all the six paths to career capital and ways to gain career capital in any job, and note down three next steps you could take to gain career capital. A few ideas to get you started:

Can you think of any opportunities to work at a high-performance, growing organisation?
Do any graduate study options make sense?
Are there any options in policy to consider?
Can you do something where you can learn a useful, transferable skill?
Is there an option where you might achieve something impressive?
Could you make a contribution right away?

What's the most valuable career capital you already have? Identifying this can give you clues about what you'll be best at, and help you convince employers to hire you. Review each of the categories:

Skills and knowledge
Connections
Credentials
Character
Runway

If you're stuck, list out 2–5 achievements you're most proud of, and ask yourself what they have in common.
We've now explored which options to aim for long term and how to work towards them. In the next article, we'll explain how to narrow them down.
Read next: Part 8: How to find the right job for you
Or see an overview of the whole career guide.