To have a big social impact with your career, you'll want to work on the most pressing problems.
This sounds obvious, but people usually fail to put this idea into practice. Instead, they end up working on problems that are really hard to solve, already have a lot of attention, or are just not as big as others. This means they fail to have anywhere near as much impact as they could.
Here, we'll explain how to avoid these mistakes and pick the right problem.
You can watch a video lecture or read full article below (15 minutes). If you just want to see which problems we think are most pressing, skip to the end.
The bottom line
To find the most pressing problems, look for those that are:
Big in scale: What's the magnitude of this problem? How much does it affect people's lives today? How much effect will solving it have in the long-run?
Neglected: How many people and resources are already dedicated to tackling this problem? How well allocated are the resources that are currently being dedicated to the problem? Are there good reasons why markets or governments aren't already making progress this problem?
Solvable: How easy would it be to make progress on this problem, and how easy would it be to tell if you're making progress? Do interventions already exist to solve this problem effectively, and how strong is the evidence behind those interventions?
An area with personal fit: Could you become motivated to work on this problem? If you're later in your career, do you have relevant expertise?
In the last article in the guide, we showed that some careers have far more impact than others. This raises the question: what can you do to increase the chance that your career is high impact?
The first step is to pick the right problem. That's what we'll cover in the article. The second step is to pick the right approach to solving that problem. That's what we'll cover in the next article. At that point, you'll have a list of high impact options to aim for in the medium-term.
We're going to introduce a four-part framework for comparing global problems, then at the end we'll apply it to work out which problems are most pressing. We developed the problem framework with help from the Global Priorities Project, a research group at Oxford, and using work by the Open Philanthropy Project, a multi-billion dollar foundation.
1. Work on problems that are neglected
Most people end up working on whichever social problem first grabs their attention. That's exactly what I (Ben) did. Aged 19, I was most interested in climate change. Here's me at a rally, in a suitably artistic shot:
My focus on climate change wasn't the result of a careful comparison of the pros and cons of different areas. Rather I'd happened to read about it, and found it engaging because it was sciency and I was geeky.
The problem with this is that you're far more likely to stumble across the problems that are most widely discussed. And if they're widely discussed, then they've probably also got a lot of people working on them.
All else equal, the more effort that's already going into a problem, the harder it is for you to make a meaningful contribution. This is due to diminishing returns – people take the best opportunities first, so once a lot of resources have gone into a problem, it becomes harder and harder to make difference, like this:
This means that the problems you'll happen to stumble across are probably not going to be the highest impact ones.
Instead, seek out problems that are unfairly neglected by others. The more neglected the problem, the more chance there is of finding low hanging fruit: excellent opportunities to have a social impact that haven't already been taken, and won't be quickly taken by someone else.
In the previous article, we saw that medicine in the UK is a relatively crowded problem – there are already plenty of doctors and health spending is high, which makes it harder for you to make a big contribution. Health in the developing world, however, receives much less attention, and that's one reason why it's possible to save a life for only about $3,000.
Putting this factor into practice is harder than it looks. The most neglected problems are precisely those that few other people are working on, while the problems you've already heard of are probably more on the crowded side. So working on neglected problems means going against the crowd and looking weird.
And we know how terrible it is to look weird.
2. Work on problems with the largest scale
This sounds like more obvious advice – of course it's better to work on big problems rather than small ones!
But again, people often fail to put it into practice. That's because instead of trying to use numbers to compare the scale of different social problems, we go with our intuition. However, our intuition is bad at grasping large differences in scale.
For instance, one study found that people were willing to pay about the same amount to save 2,000 birds from oil spills as they were to save 200,000 birds, even though the latter is objectively one hundred times better. This is an example of a common error called scope neglect.
Or consider this BBC article:
The nuclear power stations will all be switched off in a few years. How can we keep Britain's lights on? …unplug your mobile-phone charger when it's not in use.
This so annoyed David MacKay, a Physics professor at Cambridge, that he decided to find out exactly how bad leaving your mobile phone plugged in really is. See the story of his attempt to find out.
The bottom line is that even if no mobile phone charger were ever left plugged in again, Britain would save at most 0.01% of its personal power usage (and that's leaving aside industrial usage and the like). So even if entirely successful, a quick estimate shows this BBC campaign could have no noticeable effect. Instead that effort should have been used to change behavior in a way that could have 1,000 times as large an impact, such as installing home insulation.
So which problems have the greatest scale? In the previous article, we said that social impact depends on the extent to which you help others live better lives. So based on this, a problem has greater scale (i) the larger the number of people affected, (ii) the larger the size of the effects per person and (iii) the larger the long-run benefits of solving the problem.
Scale is important because the effect of activities on a problem is often proportional to the size of the problem. Launch a campaign that ends 10% of the phone charger problem, and you achieve very little. Launch a campaign that persuades 10% of people to install home insulation, and it's a much bigger deal.
3. Work on problems that are solvable
Yes, I know what you're thinking: Genius! I would never have guessed that it's better to work on problems that are easier to solve.
But in practice, people often work on interventions without any evidence that they are actually doing any good.
Here's an example in the field of reducing youth crime. Scared Straight takes kids who have committed misdemeanors to visit prisons and meet convicted criminals and confront their likely future if they don't change their ways. The concept proved popular not just as a social program but as entertainment; it was adapted for both an acclaimed documentary and a TV show on A&E, which broke ratings records for the network upon its premiere.
There's just one problem with Scared Straight: it has been proven to cause young people to commit more crimes. The effect is so significant that the Washington State Institute for Public Policy estimated that each $1 spent on Scared Straight programs causes more than $200 worth of social harm.1
Some attempts to do good, like Scared Straight, make things worse. Many more fail to have an impact. David Anderson of the Coalition for Evidence Based Policy estimates:
Of (social programs) that have been rigorously evaluated, most (perhaps 75% or more), including those backed by expert opinion and less-rigorous studies, turn out to produce small or no effects, and, in some cases negative effects.
This suggests that if you chose a random government or charity program to get involved in, there's a decent chance that you'll have no impact.
Worse, it's very hard to tell which programs are going to be effective ahead of time. Don't believe us? Try our 10 question game, and see if you can guess what's effective:
The game asks you to guess which social interventions work and which don't. We've tested it on hundreds of people, and they don't do better than chance.
So, before you choose a social problem, ask yourself two questions: (i) Is there an intervention to make progress on this problem with rigorous evidence behind it? (ii) If not, is this an attempt to try out a new intervention, in order to learn about what works? If the answer to both of these is no, then it's probably best to find something else, unless the problem is exceptionally big and neglected.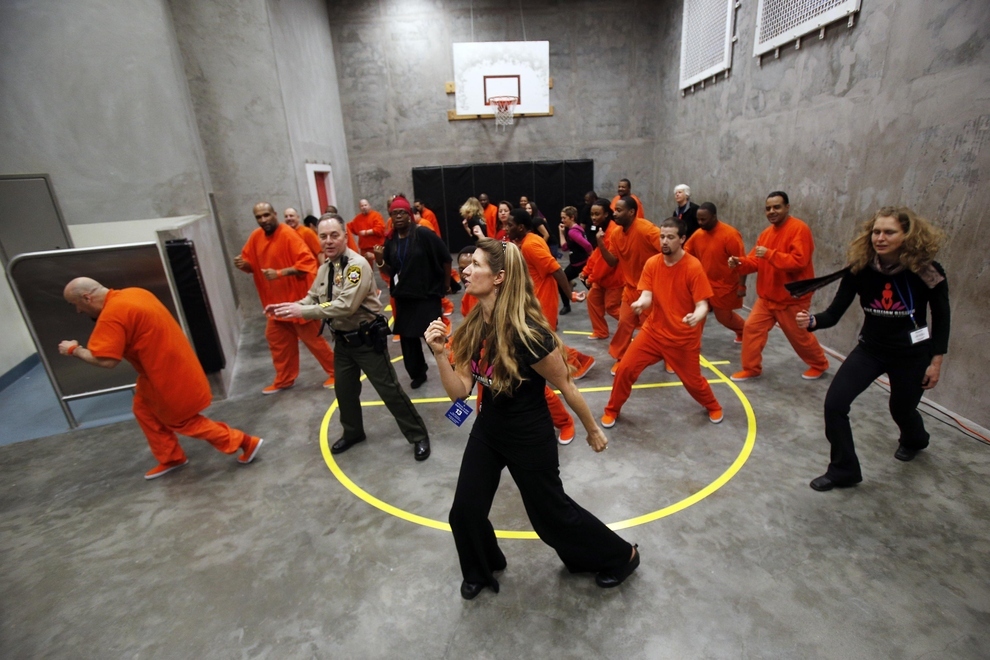 4. Your personal fit
If you're going to be much more motivated to work on one problem rather than another, that's important too. We recommend using your motivation as a tiebreaker between the most pressing problems. We'll discuss how to assess personal fit in a later article.
This is a little different from the normal advice. If you ask people "which problems in the world should I try to solve?" the most common answer is to focus on the problem you're most passionate about. We agree that passion and motivation are important, but there's little point working on a problem that's small in scale or unsolvable, even if you're passionate about it.
If you already have in-depth expertise that's especially relevant to one kind of problem, then that's also important. If you're early in your career, however, then you can develop your expertise in a more useful direction.
Now let's apply the framework.
Example: developing world poverty vs. US poverty
When we think of doing good, the first thing that comes to mind is often doing good in our local communities, usually in rich countries like the US and UK. However, if you apply the framework, it's clearly more pressing to help the poor in developing countries.
| Factor | US poverty | Developing world poverty |
| --- | --- | --- |
| Scale | 46.5m people living on less than $11,000 per year. | 1.2 billion people living on less than $500 per year (PPP adjusted) |
| Neglectedness | $900 billion of welfare payments. | $134 billion of all foreign aid. |
| Solvability | Most US social interventions don't work, and we mostly don't know which (as we saw above). | Cash transfers work (as we saw in the last article) and there are even better interventions. |
Global poverty is more pressing on each of the three dimensions (see references in footnotes).2
The key reason developing world poverty is more pressing is that the global poor have far fewer resources than the poor in the US. In fact, the poor in the US have about 22 times as much income per capita as the global poor, and that's adjusted for the fact that money goes further in poor countries (PPP adjusted). As we saw in the previous article, this means each unit of resources given to them will go much, much further.
This isn't to deny there's a great deal of suffering caused by poverty in rich countries. Rather, it's to say you can do more to help if you focus on global poverty rather than rich country poverty. You have 80,000 hours in your career, so you have to make tough choices about where to focus.
Why is this important?
We made a quantitative version of the problem framework and have applied it to some of the most pressing problems we've found so far. We're reviewing more problems all the time.
Intuitively, you might think if you rated problems on how pressing they are, and put them on a graph, you'd end up with something like this. Some problems are more pressing than others, but most are pretty good.
But instead we find that it looks more like this – some problems are far more pressing than others.
In fact, that's exactly what you'd expect. The problems vary on all three factors in our framework, and the factors multiply together. A problem that scores highly based on all three factors will come out way ahead of the rest.3
You may remember that this graph has the same shape as the lives saved graphs we saw in the previous article. In fact, we find this shape shows up everywhere, making it one of our key ideas: the most effective actions achieve far more than average.
These big differences in expected impact means it's really important to focus on the best areas. Of course, making these comparisons is really hard, but if we don't, then we could easily end up working on something with comparatively little impact.
This is why many of our readers have changed which problem they work on. For instance, Niel did years of climate advocacy when he was a student, and studied a PhD in climate physics to become a better advocate. At one point, he was even the adviser to the President of the Maldives on climate change.
However, when he saw the evidence that he could have a greater impact by working on global health, he left climate advocacy behind, and helped to turn Giving What We Can into a full-time organization. More recently, he decided that global catastrophic risks are even more important. Now, he's the manager of a world leading research institute in this area. Each change took serious effort, but if changing area can enable you to have many times as much impact, it's worth it.
"I watched 80,000 Hours' videos online, staying up well past my bed time, and it was one of the most formative evenings of my life."
So, which global problems are most pressing?
As we saw above, work that benefits the poorest people in the world has the potential to be highly effective, and likely far higher impact than work that only helps the poor in rich countries. However, by thinking more broadly, we can find other areas with the potential for even greater impact.
You can see a ranked list of areas here:
We realize that any ranking of problems is going to depend on difficult judgment calls, so different people will come to different conclusions. That's why we also created a quiz. It asks you a couple of questions, then adjusts our ranking depending on your answers:
You can also use our framework to make your own comparisons between areas.
Apply to your own career
Using the resources above, write down the three global problems that you think are most pressing for you to work on.
After you have your own list of problems, the next step is to work out how to help solve those problems. That's what we'll cover in the next part.